Let's sing it together, "The wipers on the bus go swish, swish, swish…"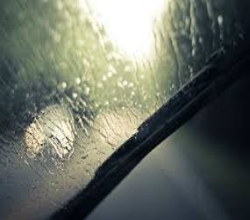 Windshield wipers 'swish' away rain, snow, dirt, pollen, frost and other debris quickly and smoothly, at the push of a button! They increase safety by improving visibility when driving in snow, rain, sleet, andother weather conditions. Reliable and well-functioning windshield wipers are a very important aspect of safe driving.
Here are 4 signs that you need new windshield wiper blades:
● Squeaking or chattering sounds when in use
● Skipping motion in the wipers movement
● Streaks, smears or gaps of moisture on your windshield
● Reduced driving visibility, even with the wipers in motion
If you want to visually check your windshield wipers, inspect the following:
● Detachment of frame arms at joints or connection points
● Corrosion of the joints, claws or any other areas
● Cracks, tears or missing pieces
Wiygul Automotive Clinic recommends changing your windshield wipers every six months to a year, depending on weather conditions. Since the NoVa area has severely hot and cold seasons, you should consider changing your windshield wipers each spring and fall. Here's why: all winter long, the wipers are used as scrapers for snow and freezing rain, which can deteriorate the rubber. Wipers can also dry up in the heat of the summer sun. Both of these strong temperature and environmental shifts can cause the rubber to crack and breakdown, making early spring and fall the ideal times to get a fresh set.
Don't wait for your windshield wiper blades to lose form, flexibility, or functionality before replacing them. It's not saving you time or money; only putting you and your passengers at risk! If you would like to have your windshield wipers inspected or replaced, visit one of our 8 locations. You can learn more or schedule an appointment by visiting: wiygul.com/services/27/windshield-wiper-blades/