There is any number of reasons for a flat tire, and we drive right over almost all of them. Damage can happen from trash falling out of another vehicle, or a poorly covered truck hauling gravel or debris from a demolition site. More common, and often worse, are the potholes which seem to grow out of a puddle of water and wait for the next morning commute to strike.
A quick, professional tire repair from Wiygul Automotive can get your Waldorf, MD auto back on the road with only a minimal cost and a short wait. Our tire professionals can repair most tires for only $20-$30 per wheel which can save you hundreds or even a thousand dollars in avoiding the cost of buying a new set of tires.
At each of our Clinics, technicians treat every tire repair as a permanent solution. It is why we do not recommend repair gimmicks like the fix-a-flat foams. These spray cans are a poor, temporary solution which lasts only a day or two. Worse, using the chemical foams prevent ever being able to apply a permanent repair to the tire. Most of these foams cost between $10-$15, so each can cost nearly as much as bringing in your flat tire for us to apply a permanent fix.
Tire damage does not always result from road debris or a pothole. Uneven wear can split a tire at the tread or along the sidewall even as the other three are still good for another few thousand miles. Our tire specialists recommend rotating the tires on your Waldorf, MD auto every 5000 to 8000 miles. Technicians move the tires from side-to-side and front-to-back to keep the wear even and extend the life of your tires. Our specialists perform rotations at all of our Maryland Clinics, and the charge is only $20 per vehicle.
If the tread is already wearing down beyond the safety indicators, the only way left to prevent a blowout or a split on your Waldorf, MD auto or truck tires is to replace them. Our Clinics keep tires for every domestic and foreign automotive brand in stock from every major tire manufacturer. If you purchased tires from another retailer, we could still install them as long as they meet the Department of Transportation safety regulations and meet the auto manufacturer guidelines.
Regardless of where you buy your tires, our tire professionals charge $20 to mount and balance each one. To ensure proper tread wear, our specialists also recommend a full wheel alignment for only $99.99. Together, balancing and alignment help extend the life of your new tires from the moment we take your auto off the service rack.
At Wiygul Automotive, our goal is to keep you and your family safe while driving. To schedule a professional tire repair, rotation, balance, or alignment, call us at 1-866-702-8050 today.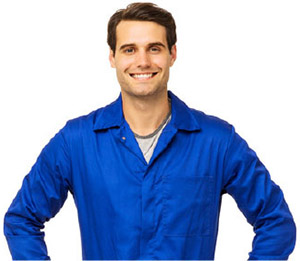 Schedule Tire Repair
NEAREST TIRE REPAIR LOCATION