The trucking industry is vital to the American economy. Truck drivers connect manufacturers and suppliers with their customers. They transport furniture, textiles, books, medicine, and farm equipment, among other items all over the state.
Because of the frequency and nature of their job, trucks require regular repair and maintenance to make sure they are working efficiently. Our truck repair clinic is committed to providing these services to truck owners and drivers in Waldorf, MD.
Some of the services we offer include:
Airbags and air conditioner repair
Alternators Belt and battery replacement
Brake system repair
Electrical system repair
Computer diagnostics
Engine repair and replacement
Preventive maintenance
Rocker Panel Replacement
Starters
Tire repairs and replacement
What Can You Expect at Our Team at the Waldorf Truck Repair Shop?
At Wiygul Automotive Clinic, we employ a team of skilled, experienced ASE-certified auto technicians. The professionals at our Waldorf, MD truck repair shop, are adept at diagnosing and eliminating numerous truck problems. Their service delivery is impeccable.
If you decide to visit our auto clinic, here is an overview of some of the services you can expect:
Transmission Service and Repair
Preventive Maintenance
Brake System Service and Repair
Emergency Repairs
Transmission Service and Repair
Your truck's transmission system is essential to its proper running. A glitch in this component can cause a total breakdown and render you unable to do your job. Fortunately, our technicians have an eye for such truck problems. We will help diagnose your transmission system to determine if it requires a simple repair or a complete overhaul.
Preventive Maintenance
Routine maintenance can save you from extra costs in the long run. With regular inspections, you can avoid future serious breakdowns caused by faulty systems like an overheated engine. Our auto technicians will work with you to create a schedule aimed at maintaining your truck in excellent condition. This way, you never need to worry about a breakdown while you are on the road.
Brake System Service and Repair
The type of road you drive on and your braking technique can determine how long your breaks remain intact. We understand the importance of a healthy braking system in preventing auto accidents, which is why or clinic provides brake system service and repair.
Emergency Repairs
Truck systems are complex and comprehensive. A problem could crop up from anywhere through no fault of your own, which can be frustrating. At Wiygul Automotive Clinic, we are ready for anything. If you can't figure out what is wrong with your truck, give us a call or visit our shop. We will have your truck up and running in no time.
Schedule Your Appointment with Us Today
Our truck repair clinic in Waldorf, MD, has been operational since 2014. We are familiar with all your truck's needs and are well able to provide them. If you require repair or routine maintenance services for your vehicle, schedule an appointment with us during regular business hours.
You can either call our clinic directly or contact us at 866-702-8050.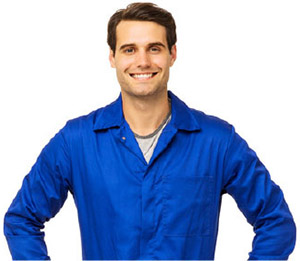 Schedule Auto Repair
NEAREST AUTO REPAIR LOCATION