At Wiygul Automotive Clinic, we understand that the best way to care for your truck is to follow the service periods recommended by your vehicle's manufacturer. We service all models and brands of trucks in Alexandria, VA. Our Alexandria, VA, truck repair specialists have the expertise and tools needed to ensure your ride runs exactly the way the manufacturer intended. From ensuring that all hoses, filters, and fluids are in optimal condition to reminding you of your vehicle's routine service intervals, Wiygul Automotive Clinic takes care of your truck and leaves you with one less task on your to-do list.
We have you covered for Alexandria, VA, truck repairs, from vehicle modifications to body modifications, and more. Our quality work, fair prices, and friendly service have earned us the loyalty and trust of truck owners in Alexandria, VA, and all over the D.C. area.
Truck body repairs near Alexandria, VA
Did your truck get involved in an accident? Are you looking for a shop that repairs your truck bodies around the Alexandria area for assistance with a damaged rolling door, ramp, or liftgate? Wiygul Automotive Clinic works on heavy-duty vehicles, moving trucks, and delivery trucks for clients in the Alexandria area.
We offer honest prices and expert advice for various Alexandria truck body repair needs, including:
Leak and floor repair
Corner cap and roof repair
Liftgate repair
Roll-up door maintenance and repair
Frame damage repair
Truck accident repair
Truck whole body repair
And more!
Visit Wiygul Automotive Clinic for truck repair near Alexandria, VA
When your commercial truck gets damaged, it means that your business is not going well. A busted door or a leaking roof can be dangerous for the goods and people you carry. At Wiygul Automotive Clinic, we understand the needs of our Alexandria commercial truck operators. We do our best to get you back to business.
Our service and maintenance company for personal vehicles has been in operation for many years now and has the needed experience to handle your business' truck. Each member of our team has the expertise and dedication required to offer Alexandria, VA, truck repair services for our clients up to a level that they can be proud of.
We keep things straightforward and simple – we deliver quality results quickly to ensure you get back to business as soon as possible. We also guarantee an honest price and work well with your insurance company.
After a truck accident, or whenever you need any repair for your commercial truck, visit Wiygul Automotive Clinic and get better and faster service than you never thought possible. We pride ourselves on offering exceptional commercial truck repair and customer service. Our highly trained truck repair team is equipped with the latest tools to perform any truck repair task in Alexandria, VA. Contact us today to inspect and service your truck.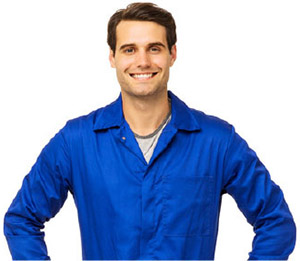 Schedule Auto Repair
NEAREST AUTO REPAIR LOCATION