If you are seeking quality truck repair in Fort Washington, MD, you have come to the right place. For more than 20 years, Wiygul Automotive Clinic has been a trusted truck repair and maintenance company. We offer comprehensive repair and maintenance for commercial trucks.
Whether you need customized preventive maintenance or a major repair, we have the expertise and skills to get your job done right. We work with all sizes of companies, whether you own a fleet or a single truck. At Wiygul Automotive Clinic, we offer fair pricing and excellent customer service to all our clients. We take the needs of our customers seriously to ensure that we deliver high-quality services. We follow strict ethical values so clients will know upfront what to expect after getting truck repairs from us.
We provide several truck repair services, including:
Wheel Alignment
Radiator Repair
Clutch Repair
Suspension Systems
Ignition & Starter
Alternator Repair
Diesel Engines
Steering Systems
Electrical System Repair
Auto Heat & A/C Repair
Engine Repair & Replacement
Engine Diagnostics & Troubleshooting
RV Repair
Towing & Recovery Services
Smog & Emissions
Steering Column
Shocks & Struts
Muffler & Exhaust
Check Engine Light
Code Diagnosis
Factory Scheduled & Preventative Maintenance
Cooling System Service & Repair
Clutch Repair & Replacement
Transmission Repair & Service
Traction Control System Repairs
ABS Service & Electronic Brake Repair
Axle & Drivetrain Repair & Service
CV Joint Replacement
Routine Maintenance, Tune-ups and Oil Changes
Suspension Component Replacement
Disc Brake and Drum Brake Service
Don't let a damaged truck stop you from running your business. Let us restore its performance and appearance for continued service. Your truck is a crucial asset as it contributes to your capacity to satisfy your clients.
We are experts when it comes to truck repair in Fort Washington, MD – whether minor or major damages. We have been helping individuals and businesses across the area for more than 20 years. We pride ourselves on fast service without compromising quality, fair pricing, and your total satisfaction.
We hire highly knowledgeable and experienced technicians and mechanics to ensure satisfactory repair results. Our company is authorized to repair any type of truck. Our team is continually training to remain ahead of the advancements in the industry through hands-on training and authorized courses. We do everything we can to provide the best support to maintain our clients on the road. Your satisfaction is a great reward for our business, and we will work hard to ensure your satisfaction.
Contact Wiygul Automotive Clinic today to get a high-quality truck repair in Fort Washington, MD. We will offer a friendly and expert service you deserve, and ensure your truck is inspected, repaired, and maintained by our team of professional truck technicians and mechanics. We look forward to becoming your trusted partner for all your truck repair needs.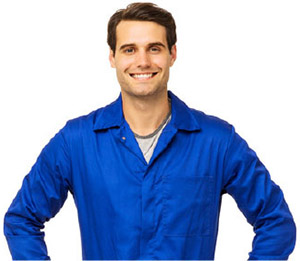 Schedule Auto Repair
NEAREST AUTO REPAIR LOCATION