Without timely brake repair in Clinton, MD, an accident is bound to happen. Brakes are the most essential safety device on any vehicle. They make it possible for the driver to slow down and stop as quickly as needed.
Small problems that appear when the brake is applied--like a squeaking noise, vibrations, a spongy feel, or the car pulling to one side--can be easy to ignore. And every driver knows that repair work is expensive. The result is a brake system that is faulty, and getting worse by the day.
2 Examples of Brake Problems
There are numerous indicators that the brakes on a car are damaged or wearing out. Here is a look at 2 that drivers often overlook.
But it's not worth the risk. A car with brake troubles is an accident, and injury, just waiting to happen. And problems that aren't fixed quickly just get worse, causing significantly higher brake repair bills in Clinton, MD, in the future.
Does the Car Makes Strange Noises?
When a car starts making strange sounding noises when the brake pedal is pushed, it means the system is damaged. The noise can sound like a squeal, a squeak, or a grinding. It might indicate that the brake pads are worn out or the caliper needs work.
Does Pushing the Brake Pedal Cause Odd Smells?
A chemical smell or burning odor when the driver applies the brake means the system is overheated. The driver should immediately pull over to let the system cool down. Then he needs to take it to a repair shop right away for an inspection.
If there is smoke coming from the wheel area, the car isn't safe to drive. It needs to be towed and repaired before hitting the road again.
Wiygul Helps With Your Repair Budget
Wiygul Automotive Clinic has a mission to serve its customers with the highest quality workmanship at a fair price. That's why they have 3 ways to save when it comes to brake repair in Clinton, MD, and other car problems.
Specials. Check out their website homepage for the current specials.
VIP card. Invest in the Wiygul VIP card, which entitles owners to free and discounted services.
Wiygul 4 Life. This program gives owners a free lifetime warranty if they follow the recommended maintenance schedule.
Trust Experience
The Wiygul team has been keeping drivers safe and on the road for over 40 years. Serving the Washington, D.C. metro area, their automotive clinics are staffed by skilled mechanics. They are trained to handle newer cars, older models, American-, Asian-, and European-made.
Wiygul handles all types of vehicle repair and maintenance, including:
Brake repair
Batteries
Air conditioning
Heating and cooling systems
Belt and hoses
Drivelines
Engines
Tire and wheels
Headlights
Windshield wipers
Suspension and steering
Oil changes and tune-ups
Muffler and exhaust
Transmissions
For expert brake repair in Clinton, MD, call the experts at Wiygul Automotive Clinic today.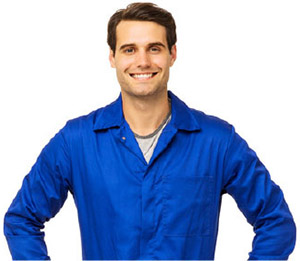 Schedule Brake Repair
NEAREST BRAKE REPAIR LOCATION