Drivers in Fort Washington, MD, know timely brake repair is a critical part of driver and passenger safety. When the car can't stop quickly, an accident occurs. Driving with faulty brakes is dangerous. Perilous traffic or weather conditions often require stopping in a fraction of a second.
One big problem is that many drivers don't understand the warning signs that indicate brakes are wearing out or have been damaged.
5 Signs That Brakes Need to Be Inspected and Repaired
Brake Light Comes On
This is the car's electronic warning system telling the driver that a problem with the brake system has occurred. Take the car in for an inspection by a trained mechanic.
Brake Fluid Leaks
When brake fluid starts leaking, it causes the brake pedal to feel spongy or soft when it is pushed. It might be a problem within the master cylinder, or in another part of the brake system. The leak needs to be fixed and the fluid replaced to keep the car safe.
Car Pulls to One Side
If pushing the brake pedal causes the car to move to one side or another, it probably means trouble with the caliper. A mechanic can restore balance so both calipers apply the same amount of pressure.
Brake Pedal Is Spongy
If the driver pushes the brake pedal and it feels soft or spongy, the problem is often air or moisture in the system or trouble in the master cylinder. It creates a dangerous situation. The driver needs to take the car in immediately for brake repairs in Fort Washington, MD.
Car Wobbles or Vibrates
If pushing the brake pedal causes the car to wobble or vibrate, the problem is usually in the rotor. Sometimes this type of problem shows up as a scraping noise. A mechanic can repair or replace the component.
Work with Experienced Mechanics
The mechanics at Wiygul Automotive Clinic are highly trained, with experience in a wide range of American, European and Asian cars. The shop has state-of-the-art repair tools and equipment. They can handle repairs and maintenance on both newer and older cars and trucks.
Wiygul has been helping drivers in the Washington, D.C., metro area drive safe and trouble-free for over four decades. The company has earned a reputation for attention to detail and excellent customer service. To help their customers' budgets, they offer specials, the VIP card and the Wiygul 4 Life program.
Wiygul handles all types of car repair and maintenance, including:
Brakes
Air conditioning
Car heaters
Cooling systems
Batteries
Tires and wheels
Tune-ups
Oil changes
Windshield wipers
Belts and hoses
Headlights
Mufflers
Drivelines
Suspension and steering
Transmissions
For quality brake repair in Fort Washington, MD, call the experts at Wiygul Automotive Clinic today.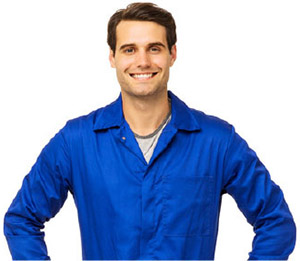 Schedule Brake Repair
NEAREST BRAKE REPAIR LOCATION