Brakes are the most critical safety feature on any vehicle. It's what lets a driver slow down and stop. That's why smart drivers insist on regular brake repair and maintenance in Waldorf, MD.
Most accidents happen without warning, giving the driver just seconds to stop the car. But when the brakes are worn or damaged, they can't deliver the stopping power when it's needed.
What Can Go Wrong
Like every other part of a car, brake components can wear out and become damaged. Any change in the normal feel, smell or handling of the car's brakes need to be taken seriously.
The sooner a person takes the vehicle in for brake repair in Waldorf, MD, the safer he and his passengers are. And the cost of repair is lower when the problem is fixed quickly.
Here are 7 common problems to look out for.
Brake light on. If the brake light goes on, it is time to get the brakes inspected. The electronic warning system is indicating there is a problem.
Squeaking and grinding noises. Brake pads might be worn or have problems with the rotor.
Scraping and vibration when pushing on brake pedal. The rotor is probably not even and needs replacing.
Signs of a leak. The likely culprit is a leak in the brake's master cylinder or within the overall system.
Spongy feel when pushing on brake pedal. This is a dangerous situation, indicating air or moisture is in the brake system.
Car pulling when brake applied. This is usually caused by damage to the caliper or hose in the brake.
Chemical or burning smell. The brakes are overheating. Pull over right away, stop the car and let the brakes cool down. Get to a car repair shop as quickly as possible.
Work with Experts
Local drivers rely on the expertise at Wiygul Automotive Clinic, serving the area since 1976. That's over 40 years of experience dealing with all types of vehicles, keeping them in top shape for a safe ride. The team at Wiygul prides itself on repairing and maintaining cars at a reasonable cost.
The technicians at Wiygul handle all types of automotive and truck services, including repair and maintenance for:
Brakes
Air conditioning
Batteries
Belts and hoses
Car heaters
Cooling systems
Drivelines
Engines
Headlights
Mufflers
Tires and wheels
Transmissions
Suspension and steering
Wiygul understands that car maintenance and repair, like brake repair in Waldorf, MD, is expensive. That's why they proudly offer three ways to save money:
Wiygul 4 Life: Free lifetime warranty when owners follow the recommended maintenance schedule and sign up for Wiygul 4 Life.
VIP plan: Buy a VIP card and get free and discounted services.
Specials: Check out the Wiygul website homepage for a list of current specials.
Trouble with the brakes? Don't delay, make an appointment with the expert brake repair team at Wiygul Automotive Clinic in Waldorf, MD, today.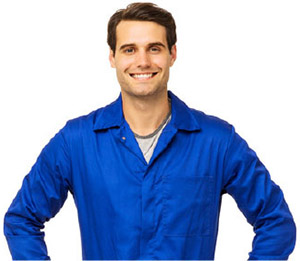 Schedule Brake Repair
NEAREST BRAKE REPAIR LOCATION