What happens when a driver delays getting brake repair in Herndon, VA? The short answer is: an accident. Brake troubles take a variety of forms. But the result in every case is not being able to slow down and stop the car when necessary.
Savvy drivers never play brake roulette with their safety and that of their passengers. They understand the critical role that the car's braking system plays when in comes to preventing accidents in all types of traffic conditions.
Warning Signs of Brake Repair Troubles
Brakes are highly complex, involving many components. When something goes wrong with one part, it affects the performance of the entire brake system. Drivers often don't realize that the trouble they notice is actually early warning that components are wearing out, affecting the safety of their vehicle.
Here is a look at just 5 indicators that it's time for brake repair in Herndon, VA.
Squealing or grinding noises. Strange sounds when the brake pedal is applied often mean trouble with the brake rotor or caliper unit. A technician can figure out the cause and make the necessary repair.
Vibrations or wobbling. If the rotor has become uneven, the car can vibrate or wobble when the brake pedal is applied.
Spongy feel. When the brake pedal starts feeling softer when it is pushed, the system needs immediate brake repair in Herndon, VA.
Pulling to the side. If the brake hose or caliper is damaged or wearing out, the car often pulls to one side or the other when the drive pushes on the pedal
Chemical or burning smells. This means the brake is overheating. First the driver should pull over and let the brake unit cool down. Then he should drive directly to a car repair shop to have it inspected.
Trust the Brake Experts
Since 1976, Wiygul Automotive Clinic has been keeping drivers safe in the Washington, D.C., metro area. Its team of skilled service personnel knows what to look for when inspecting brakes. They have the tools and training to repair them expertly.
Wiygul cares about its customers and their budgets. That's why they offer three ways to save money on car repair and maintenance.
Specials, listed on the website homepage
VIP Club, for free and discounted service
Wiygul 4 Life, lifetime warranty for following a recommended maintenance schedule
Wiygul handles a wide variety of vehicle services, including Virginia State safety and emissions inspections. It offers all types of vehicle repair and maintenance services, including:
Brakes
Batteries
Air conditioning
Heating
Cooling
Belts and hoses
Drivelines
Engines
Tires and wheels
Headlights
Windshield wipers
Mufflers
Suspension and steering
Transmission
Tune-ups
Oil changes
Need brake repair in Herndon, VA? Go to the experts at Wiygul Automotive, trusted by the community for over four decades.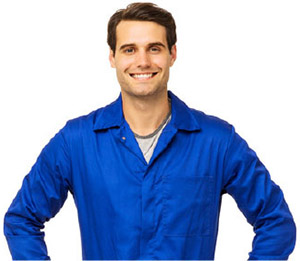 Schedule Brake Repair
NEAREST BRAKE REPAIR LOCATION