Slow to schedule a brake repair appointment in Reston, VA? It's a common problem. A spongy brake, slight burning smell, a bit of pull one way or the other when the brake pedal is pushed--all of these problems can seem insignificant.
But not getting the car brakes inspected and fixed means the driver is risking his safety, that of his passengers, and other drivers on the road. When brakes don't respond immediately, an accident is just a fraction of a second away.
Don't Wait for an Accident
Experts, like the team at Wiygul Automotive Clinic, advise owners to get brakes inspected at least once a year. The technician can discover minor problems early, before an accident happens. The cost of brake repair in Reston, VA, is much cheaper when the work is done in the early stages.
Notice a change in the way the vehicle handles when the brake pedal is pushed? An example can be the car pulls to the side or the pedal feels spongy when pushed. If the driver notices strange chemical or burning smells, the brakes need to be checked right away.
If the car bounces when the brakes are applied, it might mean trouble with the shock absorbers. But if it vibrates or wobbles, or makes a scraping sound when the brake pedal is pushed, it could indicate a problem with the brake rotor.
Complex Mechanisms
Brakes are one of the most complicated systems in any vehicle, made up of multiple components. That means lots of things can go wrong. When one part starts to wear out or is damaged, it affects the entire braking system.
Smart drivers don't take chances. As soon as they notice changes to how the brakes work, they bring the car in for brake repair and inspection in Reston, VA.
Trust Experience
Wiygul Automotive Clinic has over 40 years of experience helping drivers in the Washington, D.C., metro region. The expert technicians have a reputation for attention to detail and getting the job done right. The company is known for superior car maintenance and repair services at a fair price.
Wiygul has regular specials, listed on the homepage of their website. For discounts and free services, customers can join the Wiygul 4 Life program or buy a VIP card.
Wiygul does Virginia State safety inspections and emissions inspections. It handles a wide range of automotive services, both maintenance and repair, including:
Brakes
Air conditioning
Batteries
Belts and hoses
Cooling systems
Car heating
Driveline
Engine
Tires and wheels
Mufflers
Headlights
Windshield wipers
Suspension and steering
Transmission
Dealing with brake repair issues in Reston, VA? Let the brake experts at Wiygul Automotive Clinic inspect and fix the trouble today.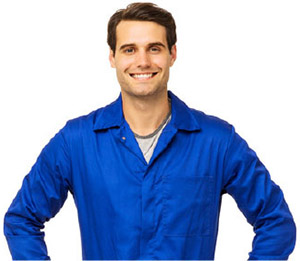 Schedule Brake Repair
NEAREST BRAKE REPAIR LOCATION