In Clinton, MD, unexpected auto repair work can take a chunk out of anyone's budget. But there are ways to reduce the expense.
First, find an auto repair shop in Clinton, MD, that you trust. Let the mechanics there get to know your car and its quirks. When they work on it year after year, they can give it the best possible service and keep it in excellent condition. Do your research before your car has problems.
Second, don't ignore small problems. It's easy to figure a funny sound from the transmission will go away. The squishy feel when you push the brake pedal doesn't seem to affect performance, at least right now. Those stains under your car in the garage might just be dirt, right? Wrong.
All of these small indicators mean a major problem is waiting to happen. If you take the car to an auto repair shop in Clinton, MD, today, you'll save substantially. An experienced mechanic can inspect the trouble and repair it quickly. That means lower labor costs. In many cases, parts can be repaired, saving you the expense of a new part.
It also keeps you and your family safer. Squishy brakes mean something is failing in the most critical part of your car when it comes to safety on the road. That funny noise from your transmission probably indicates a part is wearing out. Stains mean a critical part of your engine has a leak. All of these problems can cause the car to not respond properly on the highway or in your neighborhood.
When you get the work done in a timely manner, you are adding years to the functional life of your vehicle. Its engine will run more smoothly today and in the future. If you decide to sell your car, it will pass a pre-sale inspection with flying colors. You're much more likely to get the price you ask.
Third, if you really want to save money, consider implementing a preventive maintenance program for your car. It's not hard—just follow the recommendations in your owner's manual. Take the car in at the times specified, which is usually based on mileage.
To sum up, you benefit when you keep your car in good repair:
Repair costs are lower when you deal with problems early.
You stay safer on the road.
Your car lasts longer.
Its resale value is higher.
Trust the Experts
Wondering how to find a good mechanic? Local drivers trust their vehicles to Wiygul Automotive Clinic. In business for over 40 years, Wiygul has a reputation for excellent customer service and competitive prices.
Wiygul mechanics handle all brands, and repair engines, heating and cooling systems, batteries, belts and hoses, brakes, wheels and tires, lights, mufflers and exhaust systems, suspension and steering and transmissions.
Time for auto repair in Clinton, MD? Call the experts at Wiygul Automotive Clinic today for a free, no-obligation quote.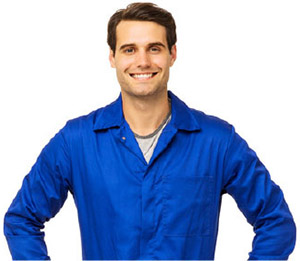 Schedule Auto Repair
NEAREST AUTO REPAIR LOCATION