In Burke, VA, timely auto repair can save you money. Most car owners see it as an expense, often a major one. Smart drivers see it as an investment in their safety, in the comfort of their driving experience, and in the lifespan of their car.
Getting small problems fixed quickly saves money. That's because every small problem--whether it's a drip from the transmission, a brake squealing or a loose belt—will just get worse over time. When you take your car in as soon as you notice a problem, a trained technician can fix it quickly. Labor costs are much less and you get your car back quickly.
When you wait on auto repair work in Burke, VA, the leak gets bigger, the brake part ends up needing replacement, and the belt eventually disintegrates. Fixing the trouble and getting you safely back on the road takes time, which means higher labor costs. It also means more parts to replace, which can add substantially to the bill. If the repair is serious or the shop needs to wait for a part, you might also have the added expense of renting a car.
Want to save even more money? Follow a planned schedule of preventive maintenance, outlined in your car's manual. If you get the specified work done on time, your car will run smoother, experience fewer problems, and last years longer.
Find an auto repair shop you trust and stick with it. Getting regular oil changes, tune-ups and inspections lets a mechanic get to know your car so he can keep it in the best repair possible.
Look at the benefits of quick repair and planned maintenance:
You have regular use of your car because it's not stuck in the repair shop.
You save money on repair work.
Your car's lifespan is extended, often by years.
The car's resale value is higher.
Small problems are dealt with before they morph into major repair bills.
You and your family are safer on the road.
Wondering where to find a trustworthy auto repair shop in Burke, VA? Look for experience and good word-of-mouth. Find out where your friends trust their vehicles. How long has the shop been in business?
Many people in the area choose Wiygul Automotive Clinic, serving the local community for over four decades. Local drivers trust the mechanics at Wiygul--they take your safety seriously. Wiygul is known for competitive prices, excellent customer service, quality parts and superior workmanship.
Wiygul handles all major brands of vehicles. They work on cooling and heating systems, transmissions, belts and hoses, batteries, brakes, drivelines, engines, tires and wheels, lights, mufflers and exhaust systems, and suspension and steering.
Call the experts at Wiygul Automotive Clinic today for a free, no-obligation estimate for auto repair in Burke, VA.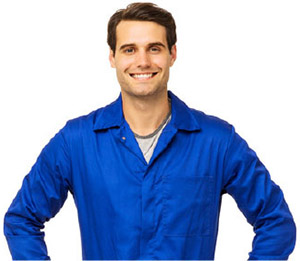 Schedule Auto Repair
NEAREST AUTO REPAIR LOCATION