Auto repair in Herndon, VA, doesn't have to eat up your budget. The experts at Wiygul Automotive Clinic can't stress enough the importance of taking your car in for repair at the first sign of trouble.
It's easy to ignore stains and puddles under a parked car, squishy brakes or whining sounds from the transmission. As long as your car is performing properly on the road, everything must be ok. Right? Wrong.
When you ignore minor problems, you are adding substantially to the eventual repair bill. The whining, squishy feel and puddles all mean something is wearing out or damaged. It's not going to repair itself. In fact, it will just get worse.
A minor tweak that takes just a few minutes, and results in a minor repair bill, can quickly morph into a major repair or replacement. The bill will reflect the added labor costs and parts. Instead of just adding more fluid to your transmission, the mechanic might have to replace it. Your costs skyrocket when you put off needed repairs.
And don't forget, you might end up without a car for several days while the work is done and the shop waits for a special part. Do you want to spend money to rent a car, hire rideshare or take a taxi? Can your schedule and your budget handle the disruption to your regular schedule?
If you do get take your car into an auto repair shop in Herndon, VA, in a timely manner, look at the benefits:
You get your car back quickly.
Your repair bill is small.
You stay safe on the road.
Your car lasts years longer.
The car's resale value is higher.
Smart drivers find a repair shop in Herndon, VA, that they trust. Pros recommend you do your research before you need work done on your car. If you wait, you're more likely to choose the first shop you find.
Then take it in to the same shop for all your car work. This lets the mechanics get to know your vehicle and its quirks. It makes it easier for them do the best job possible and keep the car in good running condition.
The shop that many local drivers choose is Wiygul Automotive Clinic, serving the local community for over 40 years. Wiygul has earned a solid reputation for excellent customer service and top-notch workmanship.
Wiygul understands how big a bite car repair can take out of your budget. That's why they offer competitive pricing and regular deals on their home page. They also have 2 programs that can save you big money over the life of your car: Wiygul 4 Life and the VIP card. Ask a staff member for more information.
For a free, no-obligation quote for expert auto repair work in Herndon, VA, call the pros at Wiygul Automotive Clinic today.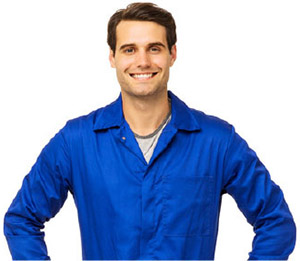 Schedule Auto Repair
NEAREST AUTO REPAIR LOCATION