Auto repair in Alexandria, VA, is a fact of life for car owners. Every vehicle, whether it's a sedan, wagon, SUV or truck, needs work periodically. And every vehicle requires regular maintenance.
It's easy to dismiss a strange rattle or whine from the engine. Maybe you notice drips on the garage floor--but your mileage is good and everything seems to be working ok. Maybe the brake feels squishy, but you can still stop the car easily. Can't be too much of a problem, can it?
Yes, actually it can. Smart drivers deal with small problems right away. The benefits are huge:
You and your passengers stay safer.
Small problems get fixed before they cause major damage.
Your car lasts years longer, and its resale value is higher.
You save money on repairs.
Auto repair in Alexandria, VA, can dig deep into the budget. The biggest reason people put off a trip to the repair shop is concerns about the cost. But the fact is, the best way to avoid a huge repair bill is by having a trained technician inspect the car and fix the trouble as quickly as possible.
Small problems never go away. Whether it's a slow leak in the tire, a worn-out park in your transmission, or a loose belt, the problem will just get worse. And more expensive. Reduce the money you spend on vehicle repair by taking minor problems seriously. Get your car into the repair shop in a timely manner.
The best way to keep cost to a minimum is with regularly scheduled maintenance. You can avoid unexpected auto repair bills in Alexandria, VA, by bringing in your vehicle for oil changes, tune-ups, brake inspections, and other work recommended by the manufacturer. This type of preventive maintenance keeps your car in the best possible condition.
Your car manual lists what needs to be done, usually based on mileage. Find a trusted mechanic and take the car in regularly. The more he knows your vehicle, the better he can keep it in good repair.
Trust Your Car to Experts
The team at Wiygul has been helping drivers in the local community for over 40 years. That's a lot of experience. The technicians are highly trained, familiar with the latest technology and equipment. Wiygul prides itself on the quality of its workmanship, superior parts and excellent customer service.
Wiygul Automotive Clinic handles all aspects of vehicle repair for all major brands. This includes air conditioning and heating, battery, belts and hoses, brakes, driveline, wheels and tires, lights, mufflers and exhaust, suspension and steering, and the transmission. Wiygul also carries all major tire brands.
Bring in your car today for a free, no-obligation estimate for quality auto repair in Alexandria, VA, at Wiygul Automotive Clinic.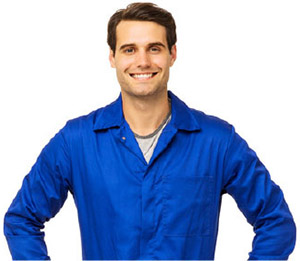 Schedule Auto Repair
NEAREST AUTO REPAIR LOCATION