In Alexandria, VA, drivers know Goodyear tires can be trusted in all types of road conditions. Goodyear has over 100 years of experience, designing and manufacturing tires with a reputation for durability and safety.
It's essential to match the tire with the type of vehicle and when and where it is driven. That's another Goodyear advantage—the company makes a wide range of tires for all types of uses.
Confused about which is the best tire for your car? That's not unusual. There are so many brands available, not just Goodyear tires in Alexandria, VA. And each brand has multiple tires for sale.
You probably have a bunch of questions about tire buying, like:
Do I really need to replace my current tires?
Can I replace just one or two, not all four?
What is best for my needs?
Which tire works best for the weather around here?
Do you have a tire that won't break my budget?
If you choose the wrong tires, you reduce your cars drive-ability in bad weather and its overall performance all year long. It's essential to pick the right size for your vehicle, as recommended in your owner's manual. You need to be clear about the kind of driving you do. That tells you what type of tired to get: all season, winter, performance, all-terrain, or another choice.
No question, it helps to get expert advice. The tire pros at Wiygul Automotive Clinic can make the process easier. Based on their years of experience and training, they can explain which tires work best, how to tell when you need to replace old tires, and which tires will fit your budget.
Wiygul, the Tire Experts
The team at Wiygul has been selling tires, installing them, repairing them and maintaining them for over 40 years. When it comes to tires, they are experts.
Wiygul has a reputation for excellent customer service and competitive pricing. The shop understands how expensive tires can be. They want to make your driving experience as affordable as possible. That's why they offer deals on their home page, as well as the VIP card and Wiygul 4 Life program. Currently you can get no-interest, 6-month financing on Goodyear tires in Alexandria, VA. Just ask a staff member.
Wiygul is a full service tires. They handle all major brands and use state-of-the-art Hunter tire equipment for installation, repair and rotation.
Wiygul also offers all types of auto repair work, including heating and cooling systems, batteries, lights, mufflers and exhaust, brakes, suspension and steering, engines, belts and hoses, transmissions and drivelines.
For a free, no-obligation quote for Goodyear tires in Alexandria, VA, call the experts at Wiygul Automotive Clinic today.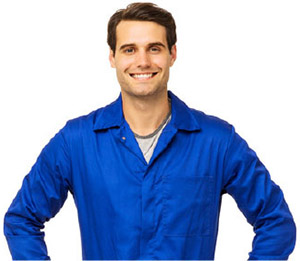 Schedule Tire Installation
NEAREST TIRE INSTALLATION LOCATION