In Burke, VA, Goodyear tires are a favorite among drivers experienced with conditions on local roads throughout the year. The brand has a reputation for safety, advanced design and wide selection.
The team at Wiygul Automotive Clinic emphasizes how important your tire choice is. They are the only thing between your car and the road. Choosing the right type for your driving requirements is essential for safety and performance.
But making the best choice is complicated. Not just any tire will do. You start by following the recommendations of your vehicle's manufacturer. But once you do that, you'll still have so many brands and so many types of tires available. Which is best?
That's why smart drivers check with tire experts before making the big investment in four new tires, like the professionals at Wiygul. They can help you find the most effective Goodyear tires in Burke, VA, for your car, SUV or pickup.
You are probably wondering:
How much more wear can I get from my current tires?
Given the winter driving conditions in the area, which tires will keep me safest?
How do I buy four tires without breaking my budget?
Can I buy just one or two tires, instead of all four?
Which tire does an expert recommend for my car?
It makes sense to researchGoodyear tires in Burke, VA, before you actually purchase them. Your investment is large, and you are trusting your safety and that of your passengers to them. When you spend the time to scope out what is available and their pros and cons, you reduce the chances that you'll select tires that don't perform well for your driving needs.
Beside research, you need to be clear about what type of driving you'll be doing. Is most of your driving around town, or do you use the highways often for long distances? Do you drive often in bad weather? Do you need tires for off-road jaunts?
That's why local drivers check with the tire pros at Wiygul. They are fully trained, familiar with local driving conditions, and understand tires inside out. They take pride in answering your questions and finding the best tire available.
Wiygul knows how difficult it can be to pay for new tires, especially when your budget is tight. That's why they offer competitive pricing and a variety of ways to save. First, check out the current deals on the Wiygul home page. Then ask staff about the VIP card and the Wiygul 4 Life program. And currently, Goodyear is offering no-interest, 6-month financing.
The mechanics at Wiygul handle a wide range of auto repair work, not just tires, including cooling and heating systems, engines, belts and hoses, batteries, mufflers and exhaust systems, suspension and steering, lights, and transmissions.
For a free, no-obligation quote for Goodyear tires in Burke, VA, call the pros at Wiygul Automotive Clinic today.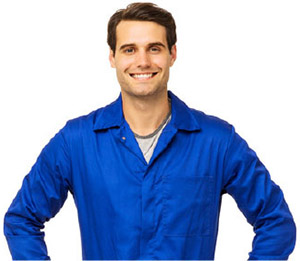 Schedule Tire Installation
NEAREST TIRE INSTALLATION LOCATION