In Fort Washington, MD, Goodyear tires keep many cars, SUVs and pickups safely on the road, winter and summer. The company, which has been making tires for over a century, is known for designing in safety, using advanced technology, and offering a wide selection.
Once you start looking for the best tire for your needs, you will probably get overwhelmed. The brands and models available are huge. The process of getting new tires involves much more than just buying a tire on your car's manufacturer's recommended list.
Tires can be all-season, winter, all-terrain, performance, even ultra-high-performance. It's important to match how and where you drive with the right tire. For example, all-season tires work well winter and summer. But what if you plan to drive in the snow? Perhaps winter snow tires might be a better choice.
Most tire buyers have a lot of questions, like:
Can I just buy 1 or 2 new tires and keep the rest?
Are my current tires really worn out?
Which is the best tire for local road and weather conditions?
What tire matches my driving style?
How do I get the best price on new tires?
It's confusing, but don't give up. Buying the wrong tires is more than a waste of money. It can reduce performance and fuel efficiency. Even worse, it can create an unsafe driving situation.
The best way to buy the best tires for your driving needs is by checking with a tire expert, like the pros at Wiygul Automotive Clinic. The staff has the training and experience to explain the different types of Goodyear tires in Fort Washington, MD, and show you the different options that are compatible with your manufacturer's recommendations. They will listen to your needs and your budget, then help you choose the best tires.
Wiygul has been helping local drivers stay safe on the road for over 40 years. They understand tires from every angle—installation, rotation, repair and maintenance. They know that the tire choice you make is critical to your safety on the road.
The company has earned a reputation for caring customer service, quality workmanship, excellent products, and competitive pricing. They know what a big bite buying four new tires takes out of your budget hurts.
To help, Wiygul offers a variety of special deals on its homepage. They also have a VIP card and the Wiygul 4 Life program. And right now, Goodyear tires in Fort Washington, MD, is offering no-interest, 6-month financing.
The pros at Wiygul handle all types of auto repair work, in addition to tires. They work on batteries, engines, lights, heating and cooling systems, mufflers and exhaust, suspension and steering, belts and hoses, drivelines and transmissions. Wiygul Automotive Clinic is the place to go for all your vehicle needs.
For a free, no-obligation quote for Goodyear tires in Fort Washington, MD, call the experts today at Wiygul Automotive Clinic.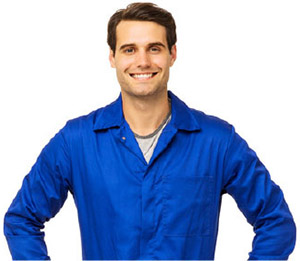 Schedule Tire Installation
NEAREST TIRE INSTALLATION LOCATION