In Herndon, VA, Goodyear tires are the popular choice among drivers concerned about safety. The manufacturer has been in business for more than 100 years, making a wide variety of tires. Goodyear is known for selection, safety, technology and quality.
Buying new tires is confusing. It's also expensive. The best way to get the right tire for your vehicle, at a price you can afford, is by doing your research. It's a good investment of your time because buying the wrong tires can reduce safety, performance and fuel mileage.
Know Which Goodyear Tires You Need
Research starts with checking your owner's manual for a list of recommended tires. Then educate yourself about the different types of tires. For example, there are all-season, winter and snow, performance and even ultra-high-performance. Each works best for specific driving styles and preferences.
Figure out where and when you drive most often. If you do a lot of long-distance freeway driving, your needs are different from the person who stays in town. If you drive in snow conditions each winter, you want a tire that will keep you safe in those conditions.
Common questions among tire buyers include:
Do I need to buy new tires, or can I get more wear out of what I already have?
Do I need to buy four new tires? Can't I just get one or two?
What is the safest tire for my car?
How can I find tires that fit my budget?
All these questions need answers. The best place to get authoritative information is from a tire expert, like the professionals at Wiygul Automotive Clinic. They have years of experience with all aspects of the tire, from sales to repair and rotation. They take pride in really listening to your needs and helping you find the safest, most affordable Goodyear tires available in Herndon, VA.
Wiygul has been serving the local community for over four decades. The people on staff take are known for caring customer service, excellent workmanship, quality products and competitive pricing.
When it comes to making the most of your tire dollar, Wiygul can help. They offer special deals on their home page. They also have a VIP card and the Wiygul 4 Life program. People buying Goodyear tires in Herndon, VA, can currently take advantage of interest-free, 6-month financing. Ask a staff member for more information.
In addition to tires, Wiygul handles all aspects of auto repair. If it's automotive-related, Wiygul is the place to go. They handle repairs on batteries, engines, heating and cooling systems, suspension and steering, mufflers and exhaust systems, hoses and belts, transmissions, drivelines and lights.
For a free, no-obligation quote for Goodyear tires in Herndon, VA, call the experts at Wiygul Automotive Clinic today.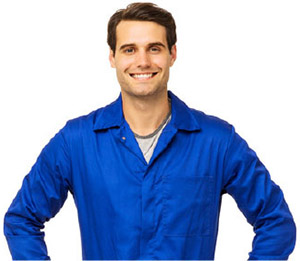 Schedule Tire Installation
NEAREST TIRE INSTALLATION LOCATION