Drivers trust their cars to Goodyear tires in Reston, VA. The company has been making dependable tires for over 100 years. They have one of the widest selections in the industry, all designed with safety and performance in mind.
Goodyear tires in Reston, VA, are one of the biggest selling brands at Wiygul Automotive Clinic. The tire pros at Wiygul feel comfortable recommending the brand because of its reputation for durability and reliability. Whether you drive in treacherous winter conditions or mostly in town, you can find a Goodyear tire that meets your needs.
The best way to find the best tire for your car is by doing some research. The time spent is an investment in higher performance, better mileage and reduced cost. It all starts by checking your owner's manual. The manufacturer lists the type of tires that work on your make and model of car.
Then read up about the types of tires on the market. There are performance tires, even ultra-high-performance tires, all-season tires, and all-terrain tires. You want to match the type of tire with your driving style. Do you drive in snow most of the winter? Do you drive in town most of the time? Do you do a lot of long distance driving? The more you know about where and when you drive, the better the chance you will find the most suitable tires.
Then check with the tire pros at Wiygul. They have years of training and experience in all things tire-related, from repair to installation and rotation. They can answer your questions and help you choose a tire that fits into your budget. Wiygul has earned the respect of the local community by giving honest, objective advice.
Common questions they hear include:
Can I drive on my current tires for a few more months?
Can I buy just one or two tires, or do I need to get all four?
I'm concerned about safety. What's the best choice for my car?
My budget is limited. How do I find affordable tires?
Goodyear Tires at Affordable Prices
They hear the last question all the time. Wiygul pros know what a big bite that new tires can take out of your budget. That's why they offer competitive pricing, and special deals on their home page. Ask a staff member about the VIP card and the Wiygul 4 Life program. And you can currently buy Goodyear tires in Reston, VA, with special 6-month, no-interest financing.
Wiygul is a full-service auto shop. They work on batteries, engines, heating and cooling systems, suspension and steering, hoses and belts, drivelines, transmissions, and mufflers and exhaust systems.
For a free, no-obligation quote for Goodyear tires in Reston, VA, call the experts at Wiygul Automotive Clinic today.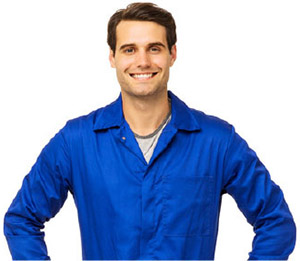 Schedule Tire Installation
NEAREST TIRE INSTALLATION LOCATION