Choosing the best tires for your driving style and budget is confusing. That's why it is so important to check out a tire shop in Waldorf, MD, with experienced staff, like Wiygul Automotive Clinic. Like any good tire store, it offers a wide selection. That's good and bad news.
When you first walk into the showroom of a tire shop in Waldorf, MD, you might feel overwhelmed. How on earth can you choose the right tire from all those on display? There are so many brands, and they vary in style, price, and composition.
What makes Wiygul stand out is the training and expertise of each of its staff. They are happy to answer questions. This is critical because buying tires can be complicated. For example, you need to consider:
How long the tread will last
How the tire performs on wet roads
What its speed rating is
The quality of the ride it delivers
Cost
The last on the list—cost--is a significant consideration for everyone. Four tires can quickly take a big bite out of even big budgets. A trained tire technician can help you determine if you even need new tires. Maybe there is more life in the tires you already have on the car. In most cases, a visual inspection is enough to determine the state of your current tires. If they are cracked, if the tread is worn, if you notice any areas of bulging, you need new tires.
He can explain the pros and cons of buying just one or two tires, or all four. If you own a newer car, a new set of four is almost always the best choice. Modern cars, with their advanced suspension systems, handle the road better when all four tires match.
If you drive in snow throughout the winter, you are probably looking at snow tires. An experienced tire shop technician in Waldorf, MD, can guide you through the different types of winter tires available. In fact, you might find that you'd be better off with all-season tires.
To get the most for your tire dollars, work with tire experts. Wiygul has been serving the community for over 40 years. Staff members offer objective, helpful advice, earning the respect and loyalty of local drivers. The company has a reputation for excellent customer service.
The team at Wiygul is experienced and highly trained. The shop offers a wide selection of tires, quality workmanship and competitive pricing. It is also a full service auto repair shop, handling engines, suspension and steering, transmissions, drivelines, heating and cooling and other vehicle essentials.
Time for new tires? For a free, no-obligation quote, call the tire shop in Waldorf, MD, that cares—Wiygul Automotive Clinic.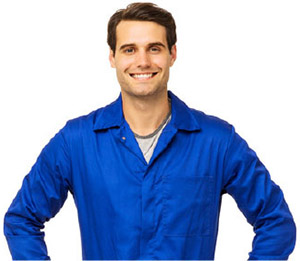 Schedule Tire Installation
NEAREST TIRE SHOP LOCATION