Want to save money on your next set of tires? Find a tire shop in Burke, VA, with experienced staff, then start asking questions. A good place to begin is Wiygul Automotive Clinic, serving the community for over 40 years. During that time, they've answered a boatload of questions from thousands of drivers, all worried about how to afford tires for their vehicle.
Tires are the only thing between you and the road. You depend on them for safety, a smooth ride, good mileage and performance. There's no question you want to buy the best possible tires for your car. But it's so complicated, with hundreds of brands and models on display in a tire shop in Burke, VA. That's why smart owners rely on the expertise of trusted staff at Wiygul.
Your goal is tires that keep you safe even in winter driving conditions, make handling easy, give you good fuel economy and produce a smooth, comfortable ride. All at an affordable price. The first step is to figure out what type of tires you need.
You can choose:
Winter and snow tires
All season tires
All terrain tires
Performance tires
Ultra-high-performance tires
Specialty tires
A tire expert at Wiygul can listen to needs, find out when and where you drive the most, and match these to the types of tires recommended in your owner's manual. For many people, all season tires are the best option. For others, a good snow tire is best for safety. It makes no sense to buy a tire that doesn't fit your everyday needs. In fact, it's a waste of money.
A tire expert can help you make wise buying decisions. Many owners would like to buy just one or two tires instead of a full set of four. If you have a newer car, this is a bad choice. Late models have advanced suspension systems that require a matching set of tires. The good news is that all the tires wear evenly and last longer.
Once you decide on the type of tire that works best for your vehicle and your driving needs, you can focus on cost. Drivers appreciate the fact that Wiygul offers competitive pricing. On a regular basis, they post special deals on their home page. This tire shop in Burke, VA, has a VIP card and the Wiygul 4 Life program, two more ways to save. And currently some tire brands are offering special financing options.
Wiygul is proud of its reputation, earned over the last four decades, for excellent customer service, quality workmanship and superior products. They are also a full service auto repair shop, handling batteries, engines, belts and hoses, suspension and steering, transmissions and more.
For a free, no-obligation quote for new tires, call the tire shop in Burke, VA, that cares, Wiygul Automotive Clinic.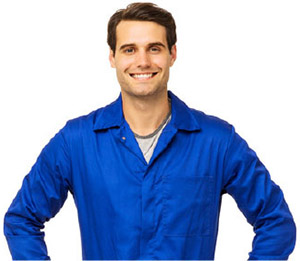 Schedule Tire Installation
NEAREST TIRE SHOP LOCATION