It's a fact--cars are expensive. Do you want to save money? Regular auto maintenance in Alexandria, VA, is the most effective way to drive without breaking the budget.
Just look at the advantages of regular upkeep:
Your car lasts years longer.
You spend less on repairs.
You get better mileage.
Your car has a higher resale value.
The pros at Wiygul Automotive Clinic also point out that a car that gets scheduled auto maintenance in Alexandria, VA, is safer, more reliable and performs better. When you push the accelerator, it has the power you need. When you hit the brake pedal, the car stops. You have a more comfortable ride too because the heater, air conditioner and sound system work.
Here's a closer look at these benefits.
Longer lifespan. When you get your oil changed every 3 to 4 months, your engine stays lubricated, friction is reduced, the engine runs cooler, and the parts last longer. Engines are expensive to repair and very costly to replace. A half-hour of your time every season is a small investment that delivers big returns.
Fewer repairs. Keeping your brakes in top condition keeps you safe and prevents accidents. Making sure your cooling system is working correctly will save your engine from the need for expensive work. Transmissions are another costly part of your vehicle. To keep it in good shape, get it flushed and the filter changed according to schedule.
Better mileage. When you get scheduled auto maintenance in Alexandria, VA, you reduce friction. This translates into better efficiency, which means better mileage. Getting the oil changed, transmission fluid checked and regular tune-ups will deliver increased fuel economy. Keep your fuel system clean, keep your tires at the right pressure and get your alignment checked on a routine basis.
Better resale value. Getting tune-ups and scheduled maintenance keeps your car running well now. In the future, when you want to sell it, your buyer will want to know if you followed the schedule recommended by the manufacturer. Keep your receipts so you can show potential buyers that the work was done.
Wiygul Automotive Clinic has been helping drivers keep their cars in tip-top condition since 1976. You can trust the mechanics to do a thorough job, explain any problems they find and answer your questions, all at a fair price.
The team at Wiygul is fully trained and experienced with a wide range of vehicles. They use the most advanced tools and equipment to diagnose and repair your car. When you take your car in, you can be assured that all work will be done following the most advanced best practices.
Call Wiygul Automotive Clinic today for a free, no-obligation quote for auto maintenance in Alexandria, VA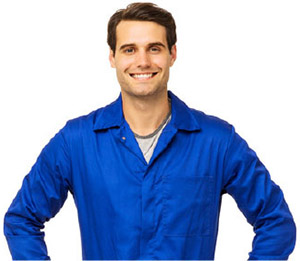 Schedule Auto Maintenance
NEAREST AUTO MAINTENANCE LOCATION