In Burke, VA, auto maintenance is the one sure way to reduce operating expenses on your car. Are you tired of lousy fuel mileage, frustrated with small repairs that eat away at your time and budget? Take your car into Wiygul Automotive Clinic following the schedule in your owners manual.
Not sure you need preventive maintenance? It does if your car experiencing any of these problems:
Poor mileage
Strange sounds
Slow performance
Electrical issues
They may be small now, but if you don't get them fixed quickly they can morph into major repair bills. When you get into a routine of auto maintenance in Burke, VA, you don't have to think about car problems. Just remember to bring your vehicle in at the recommended times. The skilled mechanics at Wiygul will do the rest. And you can drive your car with peace of mind, knowing its systems are in great shape.
Just look at what happens when you do the most basic, and most important, of all maintenance services—an oil change. Your engine loves you when you take the car in for an oil service. The multiple moving parts that make up the engine need to be properly lubricated to avoid friction and heat build up. When the oil isn't changed regularly, those parts start to deteriorate and wear out. When one part goes, it affects the other components. The end result is a costly engine repair.
An oil change should be done every 3 to 4 months for most cars, though it can vary. That's why it's so important to pay attention to your owners manual. If you want too long, the oil gets dirty and contaminated, filled with debris and dust. But it can't protect your engine unless it is clean. That's why you need to take it in regularly for an oil change.
You need to get scheduled preventive auto maintenance in Burke, VA, for all the systems in your car. For example, during a tune-up a Wiygul technician will replace the air filter, fuel filter as needed, spark plugs, ignition system cables, inspect the fluids and top them up, and check and adjust valves. Your engine stays in excellent shape, able to withstand the wear and tear of daily commutes.
The team at Wiygul has been helping drivers just like you since 1976. The technicians are fully trained. They are experienced with all types of makes and models, from sedans to SUVs and pickups. Wiygul takes pride in old-fashioned service, all at a fair price. There's a reason Wiygul has received the Angie's List Super Service Award and Consumer's Checkbook Award.
Call today for a free, no-obligation quote for auto maintenance in Burke, VA, from the pros at Wiygul Automotive Clinic.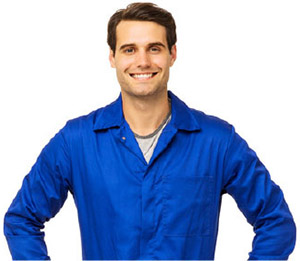 Schedule Auto Maintenance
NEAREST AUTO MAINTENANCE LOCATION