Worried about mileage? Wondering why your car is slow to start on cold winter mornings? Frustrated with strange noises coming from the engine? That could be the sound of a car that isn't getting scheduled auto maintenance in Clinton, MD. When your car's systems aren't inspected, topped up, cleaned and replaced at recommended intervals, you are costing yourself money.
Just look at the benefits of regular auto maintenance in Clinton, MD:
Your car burns less gas.
The car performs better.
You spend less on repairs.
Your car lasts years longer.
The experts at Wiygul Automotive Clinic in Clinton, MD, report that not only do you save money, you also stay safer. Regular upkeep means the parts in your car get replaced before they break. Small repairs are done right away, before they can affect other parts of the car.
Your car is made up of thousands of components. When components are in proper condition, they work together and the car performs reliably. When you hit the brake pedal, your car stops. When you hit the accelerator, it speeds up. You can count on the car in a variety of driving conditions. You and your passengers have peace of mind. Regularly cared for, your car will pass it safety and emissions inspections with ease.
The team of professionals at Wiygul handles all types of car issues, from heating and cooling to brakes and belts, transmissions and tires. When you trust your car to the experts at this locally owned and operated auto maintenance shop in Clinton, MD, you put it in the hands of experienced mechanics. They have up-to-date training on all makes and models, whether you drive a sedan, a pickup or an SUV.
The pros at Wiygul recommend that you follow the recommendations in your car's owners manual. All of the preventive maintenance listed there is important. Probably the most basic, and essential, is a regular oil change. Done every 3 to 4 months, it lubricates the many parts of the engine, reducing friction and heat. Not only will your engine run cleaner, you will save money on gas.
Tune-ups are also critical. The technician will replace the air and fuel filters, check valves, install spark plugs and ignition system cables, and top up the fluids. Done regularly, these tasks fix airflow issues, prevent electrical problems, improve mileage and help the car perform better on the road.
Wiygul knows operating a car is expensive and takes pride in offering competitive pricing. To save even more, check out the coupons on the website. Join the Wiygul 4 Life program or invest in the VIP card to save even more.
Call Wiygul Automotive Clinic today for a free, no-obligation quote for auto maintenance in Clinton, MD.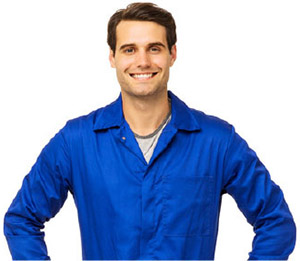 Schedule Auto Maintenance
NEAREST AUTO MAINTENANCE LOCATION