In Fort Washington, MD, scheduled brake service is one of the kindest things you can do for yourself and your family. When your brakes fail, you're in big trouble. But it doesn't happen out of nowhere. Your brakes tell you loud and clear when they are getting old or in needs of repair.
Here are 4 signs of brake problems that you need to take seriously:
Grinding sounds when you come to a stop
A squishy brake pedal
A burning smell when you push down on the brake
A jerky motion when you come to a stop
Each of these situations means a component is deteriorating or has been damaged. The brake system on any car, and especially newer ones, is highly complex, composed of a multitude of parts. Each piece needs to be in top shape to work successfully with all the other parts to effectively and reliably stop your car when you push the pedal.
The best way to avoid troubles like this is to take your vehicle in on a routine basis for brake service in Fort Washington, MD. Check your owners manual for recommendations. Or work with the team at Wiygul Automotive Clinic. They are happy to send out service reminders, which takes the guesswork out of maintenance.
But if you do notice trouble with your brakes, take your car, pickup or SUV into Wiygul right away. A skilled mechanic will do a free visual inspection of the brakes. This includes measuring the brake pads and doing a test of the brake fluid. He will tell you what he finds, explaining clearly and without jargon, and he is happy to answer your questions. The mechanic will recommend repair work as needed.
The most common types of brake service in Fort Washington, MD, include installing brake pads, doing resurfacing on brake rotors or replacing them, repairing ABS brakes or serving an ABS actuator and pump, repairing a brake line or wheel sensor, replacing the caliper, or fixing the brake hose. When the technician at Wiygul suggests a specific repair, he will let you know how much it will cost before he starts the work.
The team at Wiygul has a reputation for attention to detail, one of the reasons so many drivers in the local community trust their vehicles to this locally owned and operated company. Since 1976, Wiygul has been helping car owners just like you drive safely and save money. Known for competitive pricing, the shop also offers coupons on its website. To save even more, you can check into the Wiygul 4 Life program and the VIP card.
Call the skilled mechanics at Wiygul Automotive Clinic today for a free, no-obligation quote for brake service in Fort Washington, MD.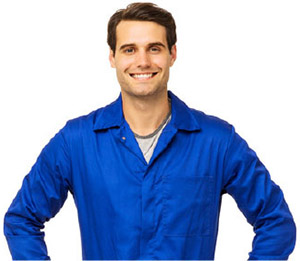 Schedule Brake Service
NEAREST BRAKE SERVICE LOCATION