In Reston, VA, routine brake service keeps you safe and also keeps your car repair costs lower. When a skilled mechanic inspects your system on a regular basis, he can spot small problems before they require major repair work. The savings can be significant because the fix involves far less labor and parts costs.
Scheduled maintenance means you don't have to worry about what's going on under the hood. Once you find an auto repair shop you trust, like the folks at Wiygul Automotive Clinic, you can let them deal with brake problems. All you need to do is bring your car in for brake service in Reston, VA, as recommended in your car owners manual. And if you work with the team at Wiygul, they will even send you service reminders, simplifying the process even more.
But Wiygul knows that brake troubles can happen. Are you dealing with any of these problems?
Burning smell when you press the pedal
Jerky movements when you stop the car
Spongy feel in the brake pedal, requiring you to apply extra pressure
Grinding sounds when you bring the car to a stop
If one of these situations occurs, you need to bring your car into Wiygul right away. A trained technician will do a free visual inspection, checking the fluid and measuring the brake pads. He'll let you know exactly what he finds and recommend repairs. The team at Wiygul uses jargon-free descriptions to explain what is going on in your car's brake system. The mechanic is happy to answer all your questions. You can discuss the needed repairs and he will let you know what it will cost before he starts the job.
The most common types of brake work are installing pads, resurfacing rotors or replacing them, repairing wheel speed sensors and brake lines, replacing calipers and repair hoses. Wiygul mechanics also do ABS brake repair and ABS actuator and pump service.
It can be tempting to put off repairs to save money. But it's a false economy, and an unsafe practice. The longer you wait, the more expensive the work will be. Major brake repair and replacement is costly. Wiygul can put your brakes back in excellent shape for far less when you get brake service in Reston, VA, as quickly as possible.
Wiygul has a reputation for competitive pricing, a fact that car owners in the local community appreciate when it comes time to pay the bill. To save even more, you can check out the coupons on the website. Ask a staff member about the Wiygul 4 Life program and the VIP card.
Call the skilled mechanics at Wiygul Automotive Clinic today for a free, no-obligation quote for brake service in Reston, VA.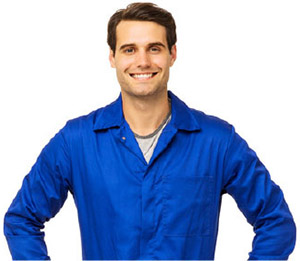 Schedule Brake Service
NEAREST BRAKE SERVICE LOCATION