In Waldorf, MD, preventive brake service can save your life. Don't let your brakes deteriorate and don't take chances by driving with damaged parts. Instead, be proactive and schedule brake service on a routine basis, as recommended in your car owners manual. You will stay safer and the repairs will cost you far less.
Planned service prevents many brake problems. Every part in your car is subject to intense stress when you drive. That is especially true of your brake's components. This system is considered the most essential for safety. If you can't stop when you need to, you're in trouble.
During scheduled brake service in Waldorf, MD, a skilled mechanic at Wiygul Automotive Clinic will check the components of your system, like rotors, pads, hoses, calipers and fluid. He will clean, repair and replace as necessary. You don't need to be a brake or automotive expert. Just take your car in as recommended and let the skilled team at Wiygul handle the rest. To make it even easier, they will send you service reminders.
Realistically, Wiygul mechanics understand that brake problems will happen. You almost always have fair warning because your brakes speak to you. Are you dealing with any of this:
Grinding sounds when you bring the car to a stop
Burning odors when you apply the brake
Jerky movements when you stop the car
Spongy feel to the brake pedal and the need to apply more pressure in order to stop
If you experience any of these, get to Wiygul as quickly as possible. Your brakes are telling you that a part is deteriorating or damaged and about to fail. A trained technician will do a free, visual inspection, checking the fluid and measuring the pads. When he finishes, he will use jargon-free descriptions to describe the problem and the recommended fix. You will always know how much it will cost before any work is done, and your questions are welcomed.
Don't delay because you are worried about the cost of brake service in Waldorf, MD. It will cost much more if you wait. Problems in the brake system don't magically go away. And remember, the local community trusts Wiygul because of its reputation for attention to detail and for its competitive pricing. Check out the website for coupons and specials. Ask a staff member for information about the Wiygul 4 Life program and the VIP card.
Wiygul uses only ASE-certified mechanics, the tops in the industry. You can trust the work they do. Wiygul has been helping drivers just like you since 1976. During that time, people have come to trust the crew at Wiygul, known for quality workmanship, superior parts and excellent customer service.
Call Wiygul Automotive Clinic today for a free, no-obligation quote for brake service in Waldorf, MD.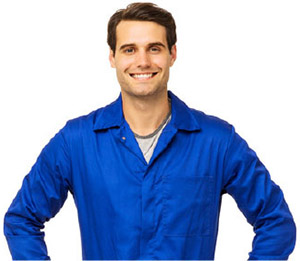 Schedule Brake Service
NEAREST BRAKE SERVICE LOCATION