An annual brake inspection in Alexandria, VA, can save your life. This is the best way to discover problems with your car's stopping power, before a minor problem turns into a major accident. A free brake inspection at Wiygul Automotive Clinic can save you money on repairs and prevent an accident.
Between annual inspections, if your brakes start acting differently, you should take your car in for an inspection. Do you notice changes to the way your brakes feel? Look for signs like these:
Your brakes feel spongy.
Your brakes make noises, like squealing or grinding.
Your car vibrates when you push the pedal.
Your car pulls the car left or right when you push down on the brake.
Too busy to bring in your car? A brake inspection takes very little time. And think of the peace of mind you get. Your brakes let you stop the car. If they don't work quickly and reliably, you're in trouble on the road. An inspection will spot problems before you have an accident.
You might think that if you can stop the car, everything must be ok with the brakes. That's not true. Like every other part in the car, brake parts experience wear and tear. It is gradual, so you might miss indications that your brakes aren't in top condition.
A brakes inspection in Alexandria, VA, saves you money. First off, it is free at Wiygul. During the inspection, a trained technician will do a visual inspection, measure the brake pads and do a brake fluid test. If he finds trouble, he will explain the issue and recommend repair. The sooner you get small problems fixed, the lower your repair bill will be.
Typical brake problems include worn brake pads or rotors, a cracked brake hose, or trouble with the brake line or calipers. It takes a skilled mechanic to spot brake issues and to repair them properly. He has the training and the equipment to do a thorough job.
Wiygul Automotive Clinic has been keeping local drivers safe for over 40 decades. As a homegrown member of the community, the shop takes its responsibility seriously. Wiygul works hard to earn your trust and keep it. That's why so many drivers recommend Wiygul, a full-service repair and maintenance auto clinic.
Wiygul mechanics are all ACE-certified, the highest standard in the industry. They have the most advanced tools and training to get your vehicle in the best condition possible.
Worried about costs? Wiygul is known for competitive pricing. The shop also offers discounts and promotions on its website. And you can join Wiygul 4 Life and the VIP Club to save even more.
For a free brake inspection in Alexandria, VA, call Wiygul Automotive Clinic today.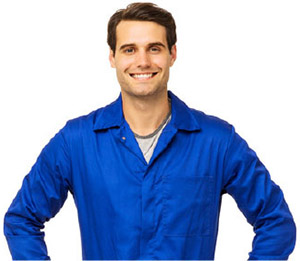 Schedule Brake Inspection
NEAREST BRAKE INSPECTION LOCATION