In Fort Washington, MD, a free annual brake inspection is a necessity for every driver. When your brakes aren't working, your chances of an accident skyrocket. But they can fail slowly. You need an expert to find early signs of wear and tear.
Here are 4 signs that your brakes might be damaged or worn:
Squealing or grinding noises when you press on the pedal
A squishy feel when you push the brake pedal
Pulling to the left or right when you use the brake
Vibrating when you use the brakes
If you notice any of these signs, be sure to bring your car in for a brake inspection, even if you've already had your annual inspection. It is still free. It will let a trained mechanic check for damage. He technicians at Wiygul deal with brakes everyday. They know what to look for in this complex system. They can quickly spot trouble in its early stages.
The worst thing you can do is ignore changes in how your brakes handle. Many drivers feel that if the car still stops when they press the brake pedal, everything must be ok. That's not true. Brakes take a beating from the constant pressure they are under. That means wear and tear is routin and repair and replacement are ongoing. You want to get parts replaced or fixed quickly, before worn parts cause major damage to connecting pieces of the brake system, and before you have an accident.
When you take your car in for a brake inspection in Fort Washington, MD, the mechanic will test the brake fluid and measure the brake pads, after doing a visual inspection. He has the expertise to spot troubles quickly. If he finds damage, he will explain it to you and recommend repair work.
You can save money by getting the job done quickly. And you'll save even more by bringing it in to Wiygul, with its reputation for competitive pricing. Its website lists promotions and discounts. You can also join the Wiygul 4 Life program and VIP Club to save even more money.
Wiygul mechanics are all ACE-certified, the highest standard in the industry. You know the work will be done correctly when you bring it into the shop. Wiygul handles all types of brake repair, including new brake pad installation, resurfacing and replacing rotors, replacing the caliper, repairing the hose and the brake line, and more.
Wiygul is a full-service auto repair clinic. The skilled team maintains and repairs every system in your vehicle, including batteries, heating and air conditioning, engine repair, muffler and exhaust, suspension and steering, tune-ups and oil changes, tires and wheels, and more.
Call Wiygul Automotive Clinic today for a free, no-obligation brake inspection in Fort Washington, MD.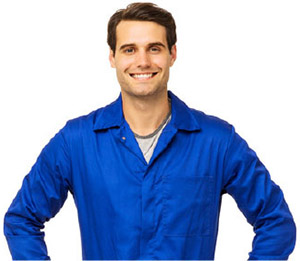 Schedule Brake Inspection
NEAREST BRAKE INSPECTION LOCATION