In Herndon, VA, a brake inspection can prevent a messy accident. Your brakes are the most critical safety equipment on your vehicle. A simple, reliable way to make sure they stay in excellent condition is with a free, annual inspection done by the skilled technicians at Wiygul Automotive Clinic.
And if your brakes start acting differently between yearly inspections, bring your car in. Let a mechanic do a free visual inspection, test the brake fluid and measure the rotors. He works with brakes every day, so he can spot trouble quickly.
If your vehicle is showing any of these signs, you need a brake inspection:
The brake pedal feels spongy when you press down on it.
It makes squealing or grinding noises when you use the brake.
Your car pulls to the left or right when you brake.
Your car vibrates when you use the brake.
You may think that if the car stops when you press the brake pedal, everything must be ok. Not true. Brakes gradually wear out. When you catch problems early with a brake inspection in Herndon, VA, you stay safer and your repair bills will be lower.
Worn parts are routine for the parts of your car's very complex brake system. Brakes work hard every time you take your car out on the road, so wear and tear is to be expected. Getting parts replaced or repaired early will keep you safer. The work will take less time, so you end up paying less.
Common brake repair work includes installing new brake pads or rotors, resurfacing the rotors, replacing the caliper, and fixing the brake line or hose. You can save money on having the team at Wiygul do the work. The shop has a reputation for competitive pricing. They also post promotions and discounts on their website. You can save even more money by signing up for Wiygul 4 Life and the VIP Club. Ask a Wiygul employee for more information.
Wiygul has been helping drivers just like you stay safe on the road for over four decades. Each mechanic is ACE-certified, the highest industry standard. The shop takes great pride in doing skilled work at an affordable price. That's why so many drivers in the community rely on Wiygul.
You can trust all your repair and maintenance work to the team at Wiygul, a full-service automotive clinic. They handle brakes, batteries, belts and hoses, heating and air conditioning, engine repair, tires and wheels, mufflers and exhaust systems, tune-ups and oil changes, suspension and steering, transmissions, and more.
Call Wigyul Automotive Clinic today to schedule a free brake inspection in Herndon, VA.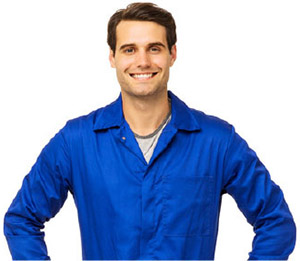 Schedule Brake Inspection
NEAREST BRAKE INSPECTION LOCATION