You put a lot of pressure on your brakes each time you take your vehicle on the road. The brake system is complex, with many parts. Each of them is subject to wear and tear over time. The problem is you may not notice gradual changes in how your brakes perform. It is dangerous to miss signs of major trouble that is slowly brewing.
That's why smart drivers take their cars in at least once a year for a brake inspection in Reston, VA. It gives a trained mechanic at Wiygul Automotive Clinic the chance to do a visual inspection, measure the rotors and test the brake fluid. Because he works with brakes every day, he can quickly spot problems and recommend the right type of work to fix the trouble.
You might notice that your brakes are behaving differently, like:
Making squealing or grinding noises
Feeling squishy when you press the pedal
Pulling the car left or right when you brake
Causing the car to vibrate when you use the brake
These are early warning signs that you've got trouble in your brake system. Take your car in right away for a free brake inspection.
You might think that if you press the brake pedal and the car stops, everything is ok. That's not the case. Your brake system needs regular maintenance and repair to keep it in top condition. Wear and tear can put you at risk on the road.
Let a qualified mechanic determine the exact problem and fix it quickly. You and your passengers will stay safer on the road, and your repair bill will be much lower. When the mechanic is dealing with a minor issue, he needs to spend less time to finish the job. That means your repair bill can be significantly lower than if you wait to get the work done.
The team of mechanics at Wiygul Automotive Clinic has the training and the experience to do a thorough job. All are ACE-certified, the highest industry standard. They have access to the most advanced tools to do a reliable job on your brakes. Wiygul is known for attention to detail and really caring about your safety and comfort. That's why so many local drivers trust their vehicles to the pros at the shop.
Wiygul wants to save you money. It has a reputation for competitive pricing. Check their website for monthly promotions and discounts. You can save even more by joining Wiygul 4 Life and the VIP Club. Ask a staff member for more information.
Wiygul is a full-service automotive clinic. They work on every system in your car, including brakes, transmissions, suspension and steering, tires and wheels, tune-ups and oil changes, heating and air conditioning, muffler and exhaust, engines and drivelines.
Call Wiygul Automotive Clinic today to schedule a free brake inspection in Reston, VA.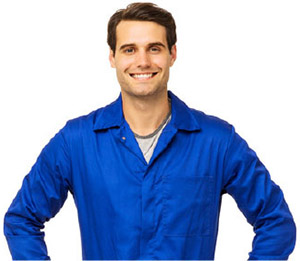 Schedule Brake Inspection
NEAREST BRAKE INSPECTION LOCATION