In Waldorf, MD, smart drivers take their cars in at least once a year for a free brake inspection at Wiygul Automotive Clinic. This lets a skilled mechanic do a visual inspection of the brake system, measure the rotors and test the brake fluid. With his experience and training, he can spot problems while they are still minor.
You might actually notice small changes in the way your brakes are behaving. For example, your brakes might be:
Making the car vibrate when you press the brake pedal
Pulling the car left or right when you brake
Making squealing or grinding noises when you brake
Feeling squishy when you push down
These are all early warnings that your car's brake system needs maintenance or repair work done. It's a myth that if the car stops when you push down the pedal, everything must be ok. Most changes to how your brake functions are very gradual. In fact, you may not even notice them. That's why an annual inspection is a must. But it is also important to schedule a free inspection if you do notice small changes in the way your brake behaves.
The most common repairs done by Wiygul on brake systems are installing new brake pads, resurfacing or replacing your old rotors, repairing the brake line or hose, or replacing the caliper. The work can be done quickly and for a reasonable cost when you take your car in on a regular basis. An annual brake inspection in Waldorf, MD, takes the guesswork out of figuring out what shape your brakes are in. Trust a mechanic to do the job for you.
Many local residents bring their vehicles to Wiygul, a full-service automotive clinic. The shop handles every system in your car, not just the brakes. Wiygul has a reputation for quality workmanship, honest recommendations, superior products and caring customer service. They believe in quality work for a fair price.
Wiygul does repair and maintenance on brakes, mufflers and exhaust, suspension and steering, heating and air conditioning, tune-ups and oil changes, belts and hoses, engines and drivelines, tires and wheels, transmissions and more.
All mechanics on staff are ACE-certified, the highest industry standard. They are trained in the latest makes and models, are up-to-date on current best practices, and have access to the most modern equipment and tools. They do a thorough job, explain the need for each repair and are happy to answer questions.
With its competitive pricing and discounts listed on its website, Wiygul can save you money. You can also join the Wiygul 4 Life program and the VIP Club to save even more. Ask a staff member for more information.
Call Wiygul Automotive Clinic today to schedule a free brake inspection in Waldorf, MD.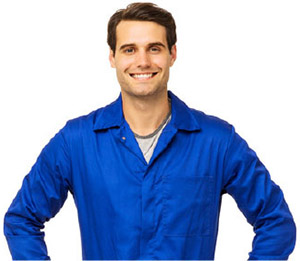 Schedule Brake Inspection
NEAREST BRAKE INSPECTION LOCATION