In Clinton, MD, the tire dealer that drivers trust is Wiygul Automotive Clinic. Tires are an expensive investment. To get the most tire for your money, you need objective, trustworthy advice from skilled technicians. That's what Wiygul is known for.
Many drivers don't realize all the essential jobs that tires perform, including:
Stopping the car
Influencing gas mileage
Keeping your car safe and on the road
Handling about half of your car's suspension
They are small pieces of rubber and air, but they perform a very large service. That's why you need to keep track of how your tread is doing. If it is too shallow, you simply don't have the stopping ability or the traction to drive safely, especially in winter. If your tires are old, you are taking a chance on a blowout that will at the least inconvenience you, but at worst can cause a major accident.
Wondering what all those numbers mean on your tire? Are you having trouble understanding the tire recommendations in your owner's manual? You're not alone. There are so many types of tires available, none of which is suitable for all vehicles. It's a myth to think there is one perfect tire for every SUV, pickup and car. Several factors influence your decision, especially typical driving conditions and budget.
You don't need to be a tire expert. That's the job of the team at Wiygul, your experienced tire dealer in Clinton, MD. Each member has years of hands-on experience. He can explain the different types of tires appropriate for your driving conditions. Let him know what you budget is, and he will find the most affordable options.
He will explain the differences between all-season tires and winter tires. He can help you choose what level of performance you need. Did you know there is not only high-performance all-season tires, but also ultra-high-performance all-season tires? The average driver is in way over his head when he tries by himself to figure out which tire to buy.
The team at Wiygul has been helping drivers just like you for over 40 years. In that time, the shop has earned a reputation for quality products, trustworthy advice, excellent workmanship and competitive prices.
Wiygul is a member of the community. They want to make your tire-buying experience not just straightforward but also affordable. Watch the website for discounts. You can also join the Wiygul 4 Life program and the VIP Club for more savings.
Wiygul is a full-service auto shop, handling all types of repair and maintenance work. Trust them to keep your vehicle running safely and smoothly.
For a free, no-obligation quote for tires, come in and talk to the tire dealer in Clinton, MD, that drivers trust—Wiygul Automotive Clinic.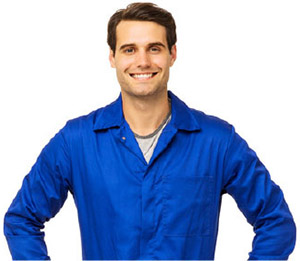 Schedule Tire Installation
NEAREST TIRE DEALER LOCATION