How do I choose a tire dealer in Waldorf, MD?
Ask your neighbors, co-workers and friends for recommendations. Many drivers in the local area trust their tires and vehicles to the professionals at Wiygul Automotive Clinic. They have been helping the local community with all types of car needs for over 40 years.
Wiygul carries a wide variety of brands and types of tires for cars, pickups and SUVs. Each member of its tire team has years of experience with tires in a range of weather situations. They know how to match the tire to local driving conditions and to your driving style and needs.
Wiygul can help you get the best deal on tires too. It has a reputation for competitive pricing. You can find discounts and promotions on its website. And for more savings, check out the Wiygul 4 Life program and the VIP Club.
What does it matter what type of driving I do and in what type of weather?
There are two major types of tires, all season and winter. Each type has numerous levels of performance, like high-performance all-season and ultra-high-performance all-season tires. For most drivers, it can get really confusing. A reliable tire dealer in Waldorf, MD, can question you about your typical driving conditions. He is then able to match you and your vehicle with the most appropriate type of tire.
Do I need a winter tire or an all-season tire?
That depends! Do you do a lot of driving in heavy snow conditions? Do you drive a lot during the winter, and go long distances? A winter tire might be a good investment. For many drivers, an all-season tire works fine in temperate winter conditions, as well as the rest of the year.
Ask a member of the staff at Wiygul for specific information and recommendations for your vehicle and your driving conditions. They are happy to answer your questions. Wiygul is known for providing objective, trustworthy information that helps you make a well informed decision.
Friends told me I can save money by buying used tires. Is that true?
Possibly, but it's probably not the most cost-effective choice for your needs. Used tires most likely have worn tread. They probably have slight nicks and damage due to regular wear and tear. When you invest in 4 new tires, you know what you're getting. If something goes wrong, they are covered by warranty. You're not going to get that with a used tire.
The person to talk to is one of the trained staff at Wiygul Automotive Clinic. Find out your options and costs. Wiygul is competitive in pricing, offers discounts, and also has the Wiygul 4 Life program and the VIP Club. New tires are quite possibly within your price range.
For a free, no-obligation quote for new tires, come in today and talk to one of the experts at Wiygul Automotive Clinic--the tire dealer in Waldorf, MD, that people trust.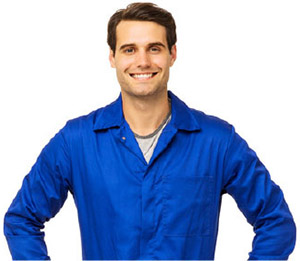 Schedule Tire Installation
NEAREST TIRE DEALER LOCATION