Brake pad replacement for Alexandria, VA automobiles depends on the hardness of the pad, the driving environment, and the driver's braking habits. At Wiygul Automotive Clinic, we recommend annual brake inspections to determine if the pads, as well as other brake components like the calipers and rotors need to be changed out.
Brake pad hardness is determined by what type of car they are used in and the material used to create them. Most cars in our area use soft pads which are designed for use at low speeds in standard performance autos like sedans and mini-vans. The pads are made from steel or other metal composites and work well under various weather conditions.
For high-performance autos, like sports cars, a hard compound brake pad is needed. These pads are made from a carbon-ceramic material, which lasts longer than steel or metal composites, but they are made to be their most effective at high speeds. Since these harder brake pads also function better after they have warmed up, so drivers have to remember to be more cautious in the first few minutes of driving. They are also very expensive compared to soft brake pads.
The driving environment also has much to do with the average life span of brake pads. Urban or city driving means more stop-and-go traffic, which means the brakes are used more frequently. This is also true in areas with steep elevations like the Rocky or Apple Orchard Mountains in order to control the speed of the auto while traveling downhill. Drivers who live in nearby rural areas of the city do not use their brakes as much and need brake pad replacement for their Alexandria, VA auto less often.
The biggest factor in how quickly brake pads need replacing is often the driver. If a driver brakes early to coast gently to a stop, she can extend the life of her brake pads. A driver who constantly has their foot on the brake and steps heavily on it for a sudden stop wears out the pad material more quickly. This also heats the pad rapidly and too much heat over time can cause soft pads to actually melt bits of steel or other metal compounds onto the brake rotor which reduces overall brake performance.
Together, this all means that brake pads which should be replaced at about every 50,000 miles, may have to be changed after only 25,000 miles or can remain on an auto until 70,000 miles have passed underneath the wheels. To make sure you do not wait too long or have your brake pad replacement in Alexandria, VA done too soon, we recommend letting us examine them with every oil change.
Wiygul Automotive provides a free brake inspection every year to our customers, it is just part of our 60-year family tradition started by Grandpa James of providing excellent customer service along with the best parts and materials available on the market today. If you suspect there may be a problem with your brakes, or have just lost track of the last time you replaced the pads, bring your auto in or call today at 866-702-8050 to schedule an appointment.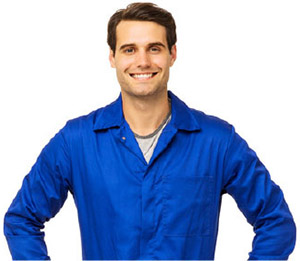 Schedule Brake Pad Replacement
NEAREST BRAKE REPAIR LOCATION