At Wiygul Automotive Clinic, we recommend annual brake inspections to determine the need for brake pad replacement for your Burke, VA auto along with other components of your brakes like the rotors and calipers. Replacing the pads depends primarily on three factors: Is it a hard or soft pad, what is the driving environment, and what are the driver's habits when it comes to braking.
The material used to create them and for what type of car determines the hardness rating of a brake pad. Most cars in our state are standard performance autos like mini-vans and 4-door sedans. Since they operate at lower speeds, the pads used on these vehicles are constructed from steel or other metal composites. This combination makes them soft pads, which function quite well even in extreme weather conditions.
Sports cars and other high-performance vehicles need a hard compound brake pad. They are made from carbon-ceramic materials and last longer than their steel or metal composite counterparts. They are designed to function best at high speeds though, which means they require time to warm up. Drivers, especially ones new to high-performance autos, need to remember to exert more caution in the first few minutes behind the wheel. Hard pads are also more expensive than soft pads.
An urban or rural driving environment directly affects the lifespan of the average brake pad. Driving in an urban sprawl means there is much stop-and-go traffic, which requires drivers to apply the brakes more frequently. Roads with steep elevation such as the ones in the Rocky or Apple Orchard Mountains require increased braking to control the speed of the vehicles as it travels down the decline. Drivers in nearby rural areas or the outer suburbs simply do not apply their brakes as often, so they require fewer brake pad replacements for their Burke, VA autos.
Even with all of this, it is the driver that is often the biggest factor in how quickly new brake pads are a need for a car. To extend the life of the brake pads, a driver should brake early to coast to a stop gently. If you consistently drive with your foot on the brake and step heavily on it for a sudden stop, this quickly wears out the pad material. A heavy foot also rapidly heats the pad. Too much heat over time causes soft pads to melt and drip bits of steel or other metal compounds onto the brake rotor, reducing brake performance.
While brake pads require replacement around every 50,000 miles, these factors listed above may require changing your brake pads after only 25,000 miles. Meeting these requirements, however, can extend the life or your brake pads up to 70,000 miles. To make sure you do not have your brake pad replacement done too soon in Burke, VA or that you wait too long, we recommend letting us examine them with every oil change.
As part of our 60-year, family tradition of excellent customer service started by James Wiygul, our automotive clinics provide a free, annual brake inspection for our customers and use only the best parts available. If you forget when you last had your brake pads inspected, or suspect there might be a problem with them, bring your car in or call us today at 866-702-8050 for an appointment.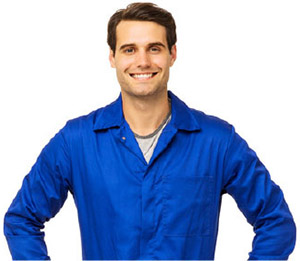 Schedule Brake Pad Replacement
NEAREST BRAKE REPAIR LOCATION