As part of our customer service plan, Wiygul Automotive recommends annual brake inspections to determine the condition of your brake calipers and rotors, and if there is a need for brake pad replacement on your Clinton, MD automobile. Replacing them depends if it is a hard or soft pad, the usual driving environment where the car usually operates, and the driver's routine braking habits.
The car it is used in, and the material used to create the brake pad determines its rating as soft or hard. Most cars in Maryland are considered standard performance autos, sedans, and mini-vans for example. Because they operate at lower speeds, the brake pads used on them are created from steel or other metal composites. That defines them as being soft brake pads, which function well in various conditions but have a shorter lifespan than hard brake pads.
High-performance vehicles like sports cars require a hard brake pad. These pads are constructed from carbon-ceramic materials, making them more expensive, but they can last far longer than their steel or metal composite counterparts. Since they are designed to operate best at high speeds, they require time to warm up for peak performance. Drivers of high-performance autos must remember to exert additional caution immediately after starting to proceed down the road.
Whether an auto operates in a rural or urban environment can directly affect a brake pad's lifespan. Rural drivers outside of the cities or in the outer suburbs do not apply their brakes as often. Less traffic on these flat roads simply requires fewer brake pad replacements to their Clinton, MD autos. Driving in an urban sprawl means a high amount of stop-and-go traffic. It is the worse type of driving environment, requiring frequent use of the brakes. Steep elevations as found in the Apple Orchard and the Rocky Mountains also require frequent braking to control speed as cars travel down the decline.
Even so, the driver is still the most important factor when it comes to replacing brake pads. To extend their life, every driver ought to brake early enough to coast gently to a stop. A driver that consistently has his foot on the brake and steps hard for a sudden stop quickly wears out his brake pads. The same, heavy foot also quickly heats the pad. Excessive high temperatures on soft pads can even cause them to melt tiny bits of steel or other metals which drip onto the brake rotors, compromising performance.
The average brake pad requires replacement about every 50,000 miles. Poor driver performance combined with the other factors can force an owner to change them after only 25,000 miles. Proper driving and regular inspection can extend the life up to 70,000 miles in some cases. We recommend letting us examine them with every oil change to make sure you do not wait too long to schedule your Clinton, MD brake pad replacement.
Wiygul Automotive Clinics use the best brake pads and other parts available for your vehicle. It is part of the family tradition of customer service started 60 years ago by our founder, James Wiygul. Each office provides a free, annual brake inspection to our customers, so if you cannot remember your last inspection or when you had your brake pads installed, call us at 866-702-8050 for an appointment or simply bring your car into the location nearest you.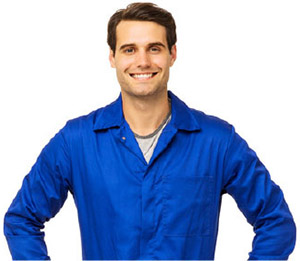 Schedule Brake Pad Replacement
NEAREST BRAKE REPAIR LOCATION