In Burke, VA, Hankook tires are growing in popularity. Though made by an international company that has been in business over 70 years, the brand is a new name to many drivers. The tires have a reputation for safety and performance, and Wiygul Automotive Clinic is proud to carry them.
Hankook is known for its emphasis on research and development. The company has developed the Kontrol concept, with the K standing for Kinectic, meaning movement. With Kontrol, the interaction between the tire, the road and the driver is safer and more dependable.
That's a big plus for drivers in the local area, known for variable weather conditions, especially in winter. Whatever the weather situation, you have greater ease in handling and better safety when your car, SUV or pickup is equipped with Hankook tires in Burke, VA.
With its emphasis on Kontrol, the Hankook brand offers you:
Better performance, because handling is more reliable even in stormy winter conditions
More comfort, because the advanced design limits both vibration and road sounds
Improved safety, because the tires are made to keep you in control, even over winter roads
More ecologically friendly, because the tires improve fuel efficiency
It all sounds good, you're probably thinking. But is Hankook the best tire for your particular driving needs, your budget and your driving style? There are so many tires and brands available, it can be extremely complicated to find the best ones for your vehicle.
Wiygul Automotive Clinic is here to help. The pros on staff understand how to choose tires based on how you drive, where you go and how often you're on the road, and on your budget. They can help you find the most effective tire for your specific vehicle. Wiygul sells a wide variety of tire brands and types. They will give you an honest answer. They take their commitment to you, the customer, seriously.
Wiygul also wants to make tire buying as affordable as possible. It's a real investment, buying four new tires for your car, pickup or SUV. You'll be happy to know that Wiygul is known for competitive pricing. They also list discounts and coupons on their website each month. To save even more, ask about the Wiygul4Life program and the VIP club.
Wiygul can help you with all your vehicle needs. It is a full service shop staffed with fully trained and experienced technicians. They handle everything related to tires, from selling, installing, rotating, fixing flats, balancing and alignment. They work on the entire car, including engine, brakes, heating and cooling, transmissions, drivelines, belts and hoses. If your car has a problem, Wiygul can help.
Call Wiygul Automotive Clinic today for a free, no-obligation quote for Hankook tires in Burke, VA.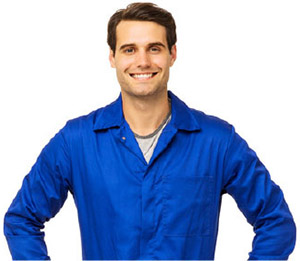 Schedule Hankook Tire Installation
NEAREST TIRE INSTALLATION LOCATION