In Clinton, MD, Hankook tires are making driving safer and more comfortable all year round. The brand isn't well known in the area, but it has been around for over 70 years. It is gaining in popularity as drivers learn about its many benefits.
Hankook is an international tire company with a reputation for research and development. Safety is designed into every tire, based on the Kontrol concept. The K in Kontrol refers to Kinetic, or movement. The focus is on improving the interaction between the driver, the tire and the road. Better manageability means greater safety and improved handling.
This is great news for drivers in the local area who deal regularly with challenging weather conditions. Even on winter roads, the tires are dependable. You can rely on their handling and performance in all types of winter and road situations.
Here are 4 ways that Hankook tires in Clinton, MD, can improve your driving experience:
Safety is better because the tires are reliable. You stay in control, whatever the weather and on every road surface.
Performance is superior even on winter road surfaces. You can rely on the tires behaving dependably.
Comfort is assured because the tires reduce noise and vibration. This lets you and your passengers enjoy the drive.
Fuel efficiency saves you money and reduces the burden on the environment.
With all that going for them, it's no wonder the Hankook brand is gaining in popularity. But is it right for you? There are a confusing variety of tires on the market. Just look at the enormous variety that Wiygul Automotive Clinic carries. How do you choose?
The best place to start is asking questions of one of the trained technicians at Wiygul. They are happy to explain the type of tire your vehicle needs. They will ask about your driving needs, how often you're on the road and what types of conditions are normal for you. They can help you choose the most effective tire for your driving style.
Because Wiygul carries so many types and brands of tires, they can also offer a variety of price points. Wiygul wants to make your tire buying as affordable as possible. Whatever your budget, they can help. You'll be relieved to know that Wiygul is known for competitive pricing. Want to save even more? Ask a staff member about Wiygul4Life and the VIP Club. Also check out the website, which lists coupons and discounts each month.
Wiygul Automotive Clinic can help you with all of your automotive needs in addition to everything tire-related. Trained technicians can install, repair and maintain every part of your car, SUV and pickup.
For a free, no-obligation quote for Hankook tires in Clinton, MD, call the experts at Wiygul Automotive Clinic today.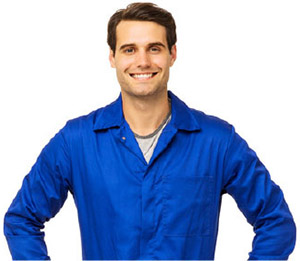 Schedule Hankook Tire Installation
NEAREST TIRE INSTALLATION LOCATION