In Reston, VA, Hankook tires are gaining in popularity. Drivers say they appreciate the high level of safety they offer and the excellent performance. Hankook is an international company that's been in business for over 70 years. It is known worldwide for innovation and cutting edge technology.
Hankook developed the Kontrol concept, with the K standing for Kinetic, or movement. Kontrol means you get tires that used advanced design that helps coordinate the interaction between the road, the tire and the driver. The result is a superior driving experience that is safe and dependable.
In Virginia, winters can be brutal. You need a tire you can count on, whatever the conditions. That's just what Hankook tires in Reston, VA, give you. You have greater control of your car, SUV or pickup in all types of weather conditions.
The Hankook driving experience gives you 4 major advantages:
Comfort: advanced design reduces vibration and noise, so you and your passengers can enjoy your drive
Fuel efficiency: this reduces your carbon footprint and helps the environment
Safety: Hankook tires make it easier to manage the car, keeping you and your family safer on the road
Performance: the tires are dependable and safe, improving handling and performance
Why choose Hankook tires, with so many better-known brands on the market? Choosing the best tire is confusing. It is expensive and you want to get the best deal for your hard-earned cash.
Ask a technician at Wiygul Automotive Clinic to explain the best type of tire to meet the needs of your specific vehicle, your budget and your driving style. He can guide you as you check out the many brands they carry. When you deal with Wiygul, you can be sure you will get an honest answer. Wiygul takes its commitment to its customers seriously. They want you to stay safe on the road.
They also want to make the purchase go as smoothly as possible. Wiygul is known for competitive pricing. They also have regular discounts available on the website. For even more savings, check with one of the team at Wiygul about the Wiygul4Life program and the VIP club. Both can help you save substantially on all your automotive needs.
Wiygul is a full service automotive clinic, able to install, repair and maintain all types of components on your SUV, car or pickup. Whether its tires, suspension, tire rotation or alignment, they've got you covered. Wiygul handles everything from engine repair to brakes, suspension to heating and cooling, batteries to drivelines, tune-ups to oil changes. All the technicians are fully trained and experienced on a wide range of vehicles.
Call Wiygul Automotive Clinic today for a free, no-obligation quote for Hankook tires in Reston, VA.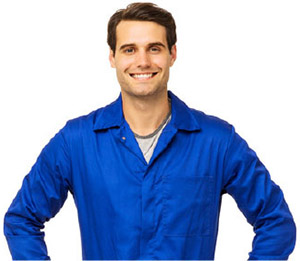 Schedule Hankook Tire Installation
NEAREST TIRE INSTALLATION LOCATION