In Alexandria, VA, tire repair is part of the driving experience. Roads are littered with old screws, nails and broken glass. Potholes are everywhere. Your tires, which are the only thing that keeps your vehicle upright on the road, is on the front line of road hazards.
When you experience any type of tire-related problem, bring your car into Wiygul Automotive Clinic. The experts can diagnose the problem, explain what needs to be done, and fix it professionally. You'll be back on the road in no time.
Simple flat tire problems are inexpensive to fix, especially when you get the work done right away. The longer you delay, the worse the problem will get. You might end up with a major repair on your tire, or even the rim or wheel. The job might require replacement.
To save money, as well as frustration and time, take your car in when you realize you have a tire problem. You and your passengers will also stay safer. If your tires are compromised, you simply aren't safe on the road.
The worst thing you can do is use one of the kits in a can that are sold in many stores. Though they look like a cheap way to fix a flat tire, they actually ruin the tire in the long term. Did you know that you can never take the tire in for repair at a tire shop once you use the product? These kits in a can are not a cost-effective solution to your flat tires woes.
Many other things can go wrong with your tires beside getting a flat. For example, your Tire Pressure Monitoring System might need to be reset. You could have a leaky air value. Perhaps you drove over something that damaged your car. Or it might be that you don't have a clue what's wrong, but you notice changes to the way your car steers. Don't take chances. Bring the car into Wiygul quickly to get an expert diagnosis of the problem.
The skilled technicians at Wiygul handle all types of tire repair in Alexandria, VA, including:
Flat tires
Helping you select the best tire for your vehicle
Tire installation
Tire rotation and wheel alignment
Wiygul is a full service auto repair shop. In addition to tires and wheels, the technicians install, repair and maintain all the components in your vehicle. They fix air conditioning and heating, batteries, belts and hoses, brakes, engines, drivelines, mufflers and exhaust, suspension and steering, and transmissions. Every technician on staff is highly trained and experienced. The shop uses the latest tools and equipment to diagnose and repair your vehicle.
For a free, no-obligation quote for tire repair in Alexandria, VA, call the experts at Wiygul Automotive Clinic today.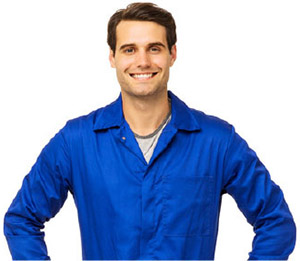 Schedule Tire Repair
NEAREST TIRE REPAIR LOCATION