When you need tire repair in Clinton, MD, the best place to go is Wiygul Automotive Clinic. The shop has been helping drivers just like you for over 40 years. They can quickly fix your flat and get you back on the road safely and without delay.
What Wiygul technicians don't recommend is trying to do the job yourself using a kit in a can. These products are widely available and seem to be a low-cost and quick way to repair a flat. But there's more involved. Did you know that once you use the product on a tire, it can never be repaired in a tire shop? These kits look good at first glance, but long term they are not cost effective.
When you trust your flat tire to one of the experts at Wiygul, you can relax. He will check the tire, as well as the rim and wheel and anything else that is affected. He'll explain to you what he finds, then fix it professionally and to the highest standards.
When you bring the problem in as soon as you notice it, the cost of repair is low. If you wait, it will get worse. Soon you might be looking at a major repair job or even replacement. And new tires aren't cheap. To save yourself money, time and frustration—and to stay safer on the road—bring your car in as soon as you know there's trouble with your tire.
Your tire repair job in Clinton, MD, might involve more than a flat. Perhaps your Tire Pressure Monitoring System sensor light is on and it needs to be reset. You might have a leaky valve that is letting your tire slowly lose air. Maybe you ran over something on the road that damaged a part of your car. It could be you have no idea if there is a problem or not, but you suddenly noticed a problem with the steering.
Don't take chances. Bring your car in and let a professional look it over. The experts at Wiygul have the hands-on skill to diagnose and repair all types of tire problems. They do it all, including:
Fixing flats
Helping you select the best tire for your needs
Installing the tires
Balancing the wheels and rotating the tires
Wiygul handles all types of auto repair work on SUVs, cars and pickups. Whether you have a transmission problem, need engine repair, help with brakes, belts and hoses, batteries, air conditioning and heating, drivelines, mufflers and exhaust, or suspension and steering, Wiygul can do the job. Wiygul is known for competitive pricing, excellent customer service and quality workmanship.
For a free, no-obligation quote for tire repair in Clinton, MD, call the pros at Wiygul Automotive Clinic today.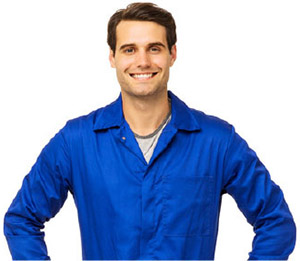 Schedule Tire Repair
NEAREST TIRE REPAIR LOCATION