The need for tire repair in Fort Washington, MD, is common. Roads get littered with screws, nails and broken glass. Potholes are a fact of life. Hazards lurk everywhere. Your tires are the only thing keeping your vehicle upright on the road, so it's natural that they take the brunt of a range of hazards.
But don't let a wonky tire slow you down. Drive directly to Wiygul Automotive Clinic. Let a skilled technician check out the tire, as well as the rim and wheel. He can quickly diagnose the trouble, explain it to you clearly, and then fix it. You'll be back on the road in no time.
What the pros at Wiygul don't recommend is trying to fix a flat with one of the kits in a can available at stores. Once you use the product, your tire can never be repaired in a tire shop. In the short term, you might see this as a quick, low-cost way to fix a tire. But when you take the long view, you'll see that you're actually costing yourself money.
The team at Wiygul has the expertise to check for all types of tire difficulties, not just simple flat tire repair in Fort Washington, MD. You might have a flat that just needs a patch or tire plug. But it could be more involved. Perhaps your Tire Pressure Monitoring System needs to be reset. An air valve might be leaking. Maybe you ran over something on the road and it damaged the tire or even a rim. Maybe you have no idea if there is a problem or not, but you've noticed difficulty steering.
The pros at Wiygul can help you with all of these problems. The technicians are fully trained and have experience with a wide range of SUVs, cars and pickups. They have the ability to correctly diagnose the problem and correct it. When a Wiygul technician fixes your flat or other tire-related problem, the work is done to the highest standards. This ensures that you stay safe on the road and your tire lasts as long as possible.
Wiygul pros handle all aspects of tire problems, including:
Flat tires
Selecting the best new tire for your vehicle
Installing tires
Rotating tires and balancing wheels
You save money, as well as stay safer, when you bring in your car for an inspection as soon as you notice a problem. Bringing it in promptly lets the team at Wiygul fix the tire before it needs major repairs or even replacement.
In addition to tires, Wiygul handles all types of car repair work, from engines to transmissions, from belts and hoses to steering and suspension.
Call Wiygul Automotive Clinic today for a free, no-obligation quote for tire repair in Fort Washington, MD.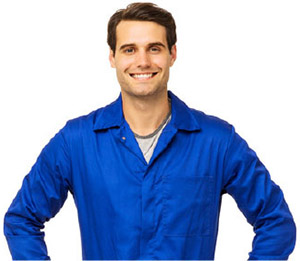 Schedule Tire Repair
NEAREST TIRE REPAIR LOCATION