In Herndon, VA, tire repair is a fact of life for drivers. Roads get littered with broken glass and nails. Potholes cause trouble. Hazards are everywhere. What can you do when you get a flat tire? Take it to Wiygul Automotive Clinic. Let the experts inspect the problem, explain what they find, and repair it quickly and professionally. You'll be back on the road in no time, knowing your tires are safe.
Problems with tires don't stop there. You might have a leaky air valve causing tire pressure problems. Or your Tire Pressure Monitoring System might be malfunctioning. If you ran over something on the road, it might've caused difficulties for your tire. Sometimes you don't know what caused the trouble, but you feel your steering is slightly off.
For any tire troubles, bring your car in as quickly as possible to Wiygul Automotive Clinic. The pros on staff will check over your tire and fix it using the latest tools and equipment. The technicians at Wiygul have years of experience and training.
Are you thinking of repairing your flat tire yourself? The pros at Wiygul recommend that you don't use one of the kits in a can. This type of fix is bad news for your tire. Once you use it, the tire can never be repaired at a tire shop. It might look a good, and cheap, fix in the short term, but it will end up costing you money in the long run.
When you trust your tire repair in Herndon, VA, to the experts at Wiygul, they can examine not just the tire, but the rim and wheel too. If anything is wrong, they have the hands-on knowledge to find it. You will stay safer if you get the work done by a professional.
Your tires are the only thing keeping your vehicle upright on the road. From a safety standpoint, it makes sense to trust them to experts. Don't take chances by trying to safe a few cents here or there. That's especially true when you look at the cost of replacing a tire.
At Wiygul, the technicians can handle everything you need when it comes to tires, including:
Fixing the flat
Selecting the right tire
Installing your tires
Rotating tires and balancing the wheels
Wiygul technicians can install, maintain and repair all the components in your SUV, car or pickup. From engines to drivelines, from hoses and belts to transmissions, from air conditioning and heaters to suspension and steering, Wiygul staff will do a thorough, safe and long-lasting job on your vehicle. Wiygul has been helping drivers just like you for over 40 years.
Call Wiygul Automotive Clinic today for a free, no-obligation quote for tire repair in Herndon, VA.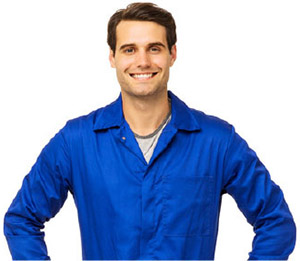 Schedule Tire Repair
NEAREST TIRE REPAIR LOCATION