In Reston, VA, tire repair is a necessity for every driver at some point. Roads get littered with broken glass, screws and nails. Potholes can cause damage. Hazards to tires abound. If it happens to you, the experts at Wiygul Automotive Clinic can help. They have the training, experience, tools and equipment to professionally repair your tire and get you back on the road safely and quickly.
So many problems can lead to tire concerns. Did your Tire Pressure Monitoring System light go on? Did your tire run over something on the road? Does the steering feel just a little bit off? Is an air valve leaking?
Even if you just suspect there is a problem, bring your car into Wiygul as quickly as possible. The longer you delay, the greater cost of the repair. It might even need replacement.
Considering repairing a flat tire yourself? If you plan on using one of the kits that come in a can, Wiygul advises strongly that you don't do it. Most drivers don't realize that using this type of flat tire fix causes major trouble for your tire in the long term. It can never be repaired in a tire shop once you use the can of repair material.
It makes much more sense to simply bring your car in to have a professional inspect the tire, rim and wheel for damage. The technician has the know-how to diagnose the problem, explain it to you clearly, and repair it expertly.
For a flat tire, the tire repair in Reston, VA, might need a simple patch or tire plug. If your TPMS sensor is on, it might need to get rebooted. If a valve is leaking, it will need a simple replacement. These fixes are quick to do and the cost is reasonable.
But it you wait, the damage will get worse. You might end up having problems with a tire rim. Your tire may be beyond repair and require costly replacement. You can save yourself time, frustration and money by bringing the tire in as soon as something happens.
At Wiygul, the technicians handle everything related to tires, including:
Fixing your flat
Helping you select the right tire from Wiygul's extensive inventory
Installing it
Rotating your tires and balancing your wheels
Wiygul has over 40 years of experience helping drivers just like you. The local community has come to trust the workmanship, honesty and customer service that are standard at Wiygul. In addition to tires, the shop installs, repairs and maintains all the components in your SUV, car and pickup.
For a free, no-obligation quote for tire repair in Reston, VA, call the professionals at Wiygul Automotive Clinic today.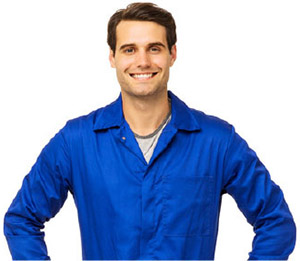 Schedule Tire Repair
NEAREST TIRE REPAIR LOCATION