Oh, no—a flat tire! It's a fact of life for every driver, whether the cause is a nail, broken glass, a pothole or another hazard. But don't worry. The experts at Wiygul Automotive Clinic can help. If the tire can be repaired, they can do the job. A tire repair in Waldorf, MD, can save you money and get you back on the road quickly and safely.
You might be considering doing it yourself with one of the kits that promise to immediately fix your flat with help from a can. But the pros at Wiygul urge you not to do it. Once you use the product, your tire can never be repaired at a tire shop.
You're much better off bringing your car in and letting the pros deal with your flat tire. The cost is low and the work is done by experts.
If your car suddenly starts steering oddly and you suspect it is the tire, bring your car in as soon as possible. What if your Tire Pressure Monitoring System light is on? Or did you just run over something on the road? The sooner the team at Wiygul can inspect your tire and work on it, the better the chance they can save your tire. And that saves you money.
If you keep driving on a tire that has problems, the damage will quickly become so bad that the tire can't be salvaged. In fact, it will probably lead to damage to the rim. Your costs will just keep going up.
When it comes to tire repair in Waldorf, MD, the fix might be as simple as a patch or tire plug. Or a valve that is leaking might need replacement. Perhaps your TPMS sensor needs to be rebooted. All of these are simple fixes that don't cost big bucks. It's to your advantage, both for cost and for safety, to get your car looked at quickly.
The team at Wiygul Automotive Clinic has been helping drivers just like you for over 40 years. Our experts can diagnose the problem, explain it to you so it's easy to understand, and fix it quickly and professionally. You'll be back in your car and on the road quickly.
Wiygul handles everything tire related, including:
Fixing flats
Tire sales and installation
Tire rotation
Wheel balancing
The trained technicians at Wiygul have the experience and up-to-date tools and equipment to install, repair and maintain all the components on your car, SUV or pickup. From engine to transmission, from belts and hoses to heating and cooling, Wiygul can help keep your car in excellent shape and safe for the road.
For a free, no-obligation quote for tire repair in Waldorf, MD, call Wiygul Automotive Clinic today.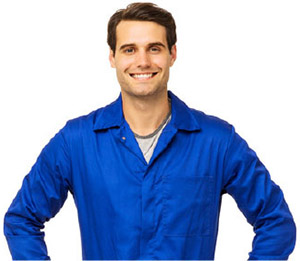 Schedule Tire Repair
NEAREST TIRE REPAIR LOCATION