There are two VA State Inspections every Alexandria, VA vehicle must pass to operate on state and local roads. There is the Virginia Safety Inspection, and the Virginia Emission Inspection; both of which must be performed on most vehicles operating in our state.
The safety inspection is much more than a state requirement to charge every driver another fee in addition to licenses and plates. Weather can change rapidly in our state and a single day; drivers can find themselves going from a sunny tidal area to mountain twists and turns in a severe thunderstorm. This annual VA state inspection helps keep Alexandria, VA drivers, passengers, and commercial operations safe on our roads and highways.
Every safety inspection covers the following: Brakes, parking brakes, headlights and taillights, turn signals and warning flashers, steering and suspension, horn, windshield and other window integrity, defrost system, exhaust system, air pollution control systems (for 1973 and newer models), floor pan integrity, airbags, seat belts, tires, wheels and rims, fuel system, mirrors, driver's seat, hood, rear license plate, and the doors on either side of the driver's seat. We also remove the old sticker and set the new one in place.
The safety inspection fee is $16 for motor vehicles, RVs, trailers, and semi-trailers. The fee for motorcycles is $12. Each vehicle must display its inspection sticker on the windshield or fender if there is no windshield on the motorcycle.
The emission inspection is required for gas and diesel-powered passenger and commercial (property hauling) vehicles to control the amount of pollutants released into the air. The emission inspection fee for each vehicle is $28.00, and each successfully passed inspection is good for two years.
There are some exemptions to these requirements, however. Any vehicle registered as an antique does not require an annual safety inspection. Gas-powered passenger vehicles 25 years and older than January First of the current calendar year receive a waiver from the emission inspection. The same is true for gas-powered property haulers with a manufacturer's designated gross vehicle weight rating of 10,000 pounds or less.
A waiver can also be issued for diesel-powered passenger and property hauling vehicles that have the model year of 1996 or earlier if they have a manufacturer's designated gross vehicle weight rating of 8,500 pounds or less. Without a Pass or a Waiver, no gas or diesel-powered vehicle of any type can be processed by the Virginia DMV.
As a quick reminder, we perform both inspections on a first-come, first-serve basis. The time to wait is usually at its lowest in the middle two weeks of every month, so consider that when planning to bring your vehicle in for either one. Wiygul Automotive Clinics in Alexandria, Burke, Herndon, and Reston are open Monday through Saturday for your convenience to perform state inspections. If you have any questions about VA state inspections for your Alexandria, VA vehicle, call us at 1-866-702-8050 today.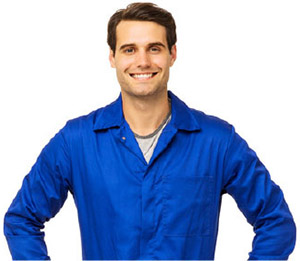 Schedule Inspection
NEAREST INSPECTION LOCATION