Nearly all Waldorf, MD autos, and trucks must pass a VA Emissions Inspection if they operate regularly on Virginia roads and highways. The VA DMV divides them into categories determined by fuel consumption, diesel or gasoline. Each successful Pass of the Emissions Inspection is valid for two years.
Gasoline-powered property-hauling and passenger trucks and autos have to Pass the inspection if they have a Manufacturer's Designated Gross Weight Rating of 10,000 pounds or less and are a model less than 25 years old from before January 1st of the current calendar year. As an example, a 1994 Toyota Corolla is in this category, but a 1993 Nissan Altima is one year outside the January 1st 2018 cut-off, so it receives a Waiver from the VA Emissions Inspection for this Waldorf, MD vehicle.
1997 and newer model, diesel-powered property-hauler and passenger autos and trucks have to Pass the VA Emissions Inspection if they also have a Manufacturer's Designated Gross Weight Rating of 8,500 pounds or less. If the vehicle is a 1996 model or older, or if a newer model is heavier than 8,500 pounds, it receives a Waiver from the DMV.
Wiygul Automotive Clinics proudly perform this inspection as a continuing part of the tradition of service began by James Wiygul, our grandfather, 60 years ago. He started his career in the automotive world with a set of principles, and the most important one, to "Never Lie, Cheat or Steal, Ever," still guides us today.
In 1976, Oscar Wiygul Sr. opened our first Automotive Clinic in Alexandria with his wife, Sue. Despite being the bosses, they still answer to Dad and Mom when they feel like it. Multiple clinics and almost four decades later, we opened our first clinic in Waldorf in 2014. We have twelve auto technicians and four service writers to support every vehicle in Waldorf, MD with a VA Emissions Inspection that puts them out on the road efficiently and quickly.
At each Clinic, technicians have trained to service all major foreign and domestic automotive brands. From now until May 31st, we also offer a $14.00 coupon off every VA Emissions Inspection, downloadable from our website. When deciding to bring in your vehicle, remember that we perform Emissions Inspections strictly on a first-come-first-serve basis. You should be prepared to block out an entire morning or afternoon to prevent missing appointments. The waiting time for our customers is usually the quickest in the middle two weeks of each month.
If you have a question about our emissions inspections or any of our other services, call us today at 866-702-8050. We are ready to inspect your vehicle at any of our clinic locations in Reston, Herndon, Burke, or Alexandria.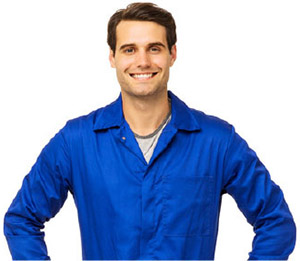 Schedule Inspection
NEAREST INSPECTION LOCATION