Nearly all Ft Washington, MD trucks, and autos need to pass the VA Emissions Inspection if they are going to operate regularly on Virginia roads and highways. The state DMV office divides vehicles into two categories based on the fuel they consume, diesel or gasoline. Each Emissions Inspection Pass is valid for two years.
Each 1997 and newer model, diesel-powered passenger auto, truck, and property-hauler have to Pass the VA Emissions Inspection if they carry a Manufacturer's Designated Gross Weight Rating of 8,500 pounds or less. If that vehicle weighs more than 8,500 pounds, however, it receives a DMV Waiver. 1996 or older models also receive a Waiver from the Virginia DMV.
Every gasoline-powered passenger truck, auto, and property hauler has to Pass the inspection if they carry a Manufacturer's Designated Gross Weight Rating of 10,000 pounds or less and their model year is less than 25 years old from before January 1st of the current calendar year. As an example, a 1994 Mazda Miata is a part of this category, but a 1993 Ford F-150 is outside the January 1st 2018 cut-off, so this Ft Washington, MD truck is given a Waiver for the VA Emissions Inspection from the DMV.
Wiygul Automotive Clinics perform each emissions inspection as a way to honor and continue the tradition of customer service began by our grandfather, James Wiygul, over 60 years ago. He began his automotive career with an important set of principles, key among them being "Never Lie, Cheat or Steal, Ever." It continues to guide us today.
Oscar Wiygul Sr. and his wife, Sue, opened the first Automotive Clinic in Alexandria, in 1976. They are still active in guiding our business but prefer answering to their new titles of Grandpa and Grandma. Over forty years and hundreds of customers later, we have dozens of service writers and auto technicians and service writers at locations in Alexandria, Burke, Herndon, and Reston to support each Ft Washington, MD vehicle owner with a VA Emissions Inspection that puts them quickly and safely back on the road.
At each location, our technicians can inspect and service all major domestic and foreign automotive brands. From now to the end of May, we are also offering a downloadable $14.00 coupon off every VA Emissions Inspection at our website. Before you bring in your vehicle, keep in mind that the shortest wait time is the middle two weeks of every month and we only perform Emissions Inspections first-come-first-serve. To avoid missing other appointments, you should block out the entire morning or afternoon as a precaution.
We are ready to inspect your vehicle at any of our Virginia Automotive Clinics in Alexandria, Herndon, Burke, or Reston. If you have any questions about the emissions inspection or another automotive service, call us today at 866-702-8050.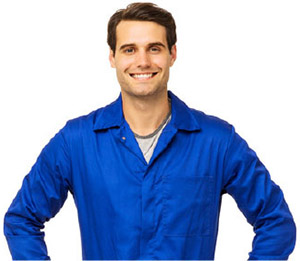 Schedule Inspection
NEAREST INSPECTION LOCATION