Sometimes, the cause of a flat tire can land right in front of your car. This can be a large piece from a gravel truck, debris from a recycling vehicle, or other road hazards most of us face on a weekly basis at least. Then, there are the potholes that seem to show up overnight after a medium-sized rainstorm.
When it happens to your Alexandria, VA auto, a quick tire repair can get you back on the road with only a small loss of time and an equally small amount of damage to your bank account. Wiygul Automotive technicians are trained to examine and repair every major tire brand and can help you save hundreds of dollars by putting off purchasing new when a repair works just as efficiently.
We do not recommend the fix-a-flat kits available in big box stores, other retailers, and even many automotive stores. These kits are a temporary solution, and once used, they make the tire unrepairable even by a professional garage. The cost of these kits is also barely any cheaper than bringing the tire to us. Depending on the damaged area, Wiygul Automotive Clinics charge only $20-$30 per tire. Our fix is a permanent solution that can last hundreds of miles and does not slowly leak out of the tire and onto the driveway or parking lot.
It is not always a pothole, scrap metal, or another road hazard that takes out a tire. Uneven wear patterns can cause a tire that looks perfectly sound to blow out on the highway or in front of the supermarket. There are minor differences on each wheel from front-to-back and side-to-side with every auto. Rotating tires across these points reduce uneven wear to a minimum.
We recommend, to avoid tire repair or replacement, that you bring in your Alexandria, VA vehicle every 5000 to 8000 miles and have all four tires inspected and rotated as necessary. This procedure is easily accomplished at any of our Clinics in Virginia and costs only $20 per visit.
Of course, the ideal way to prevent the need for tire repair on your Alexandria, VA auto is to replace it with a new one before you find yourself stranded on the highway or at work, after hours. We keep every major tire manufacturer in stock to support all automotive brands, foreign and domestic. If you already have tires that you want us to install on your vehicle, we can do that as long as the tires are the right size and meet U.S. regulations for safety.
We charge $20 per wheel for mounting and balancing new tires. A complete tire alignment (all four wheels) is $99.99. Whenever possible, Wiygul Automotive encourages customers to purchase four new tires at the same time. It makes alignments and balancing easier to accomplish and also helps to keep the tire tread wearing down at roughly the same level over time. For more information or to schedule an appointment, call us today at 1-866-702-8050.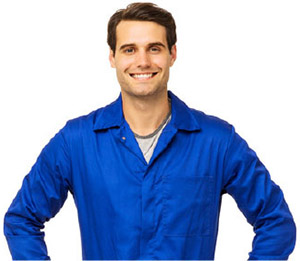 Schedule Tire Repair
NEAREST TIRE REPAIR LOCATION